5 Google product lines that need update announcements at Google I/O
Enough with the Wi-Fi balloons and self-driving cars. Five real-world Google products and services need fixing, especially with Microsoft stepping up its game.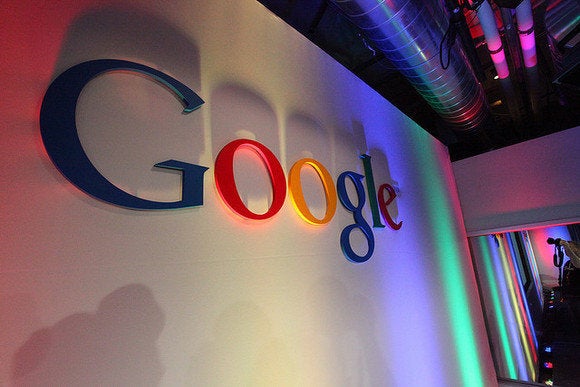 Okay Google, let the air out of that balloon and slow down that self-driving car. Your I/O developers conference starts Thursday, so this is a perfect time to remind you about a few products of yours that still need attention. You know, the more established services that some of us have been using since Day Zero and, frankly, they're still not quite there — or they've gotten worse.
We know Google's got a lot going on, so here's our prioritized list: the top five products and services Google really needs to improve, and why.
We're not just kvetching for the sake of kvetching, either. If Google doesn't announce improvements to these products at I/O, it's time to start worrying. That's because a rival company is catching up to Google in these areas where it used to shine — and that company's name is Microsoft. So come on, Google, fix this stuff.
What's on your list of things Google could improve? Let us know in the comments.
1. Chrome browser, clean up your act
Remember when everyone fled Internet Explorer for Firefox because Firefox was faster, nimbler, and cooler? And then remember when everyone fled Firefox for Chrome because Chrome was faster, nimbler, and cooler?
Well, Chrome may have tested fast in a pure review environment last year, but in our regular daily experience, it's starting to look like the next browser we need to lose. It seems sluggish. It's crashing more often than it should (which should be almost never). A few of us are even considering going back to Firefox.
Of course, gauging browser performance in the real world (not a test lab) is tricky. The computer and the network connection obviously play a role. One errant Chrome extension or third-party software conflict can ruin your day.
But we know we're not alone. From what we've seen in the Chromium blog (seriously geeky reading), user forums and other sources, recent Chrome versions have struggled with everything from conflicts with antivirus programs to major hiccups during version upgrades. When one reputable source advises enabling hardware acceleration to combat slowness, and another advises disabling it, you know there's a deeper problem.
What's happening to Chrome seems a lot like what happened to other browsers that came before it. It's maturing. It's gained some fat around the middle. It's lost some of its fast-nimble-cool edge. Speaking of which, Microsoft's got a new browser coming called Edge that promises to be nothing like Internet Explorer and everything Chrome used to be: fast, nimble, and heck, maybe even cool. This isn't a good time for Chrome to be making us cry. Please revamp Chrome now.