5 tips for running a successful crowdsourcing campaign
More entrepreneurs are raising money via crowdsourcing sites like Kickstarter, but it doesn't mean you're guaranteed a home run.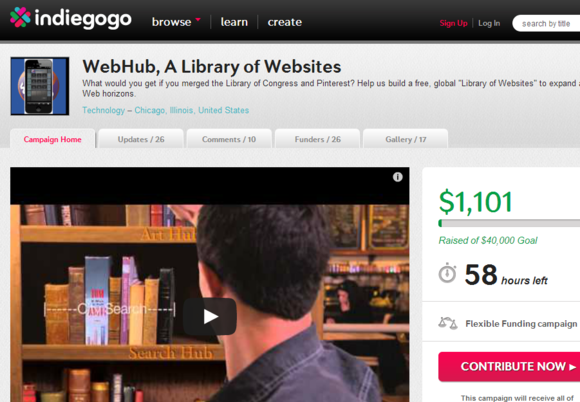 IndieGoGo is popular among artists.
Many crowdsourcing platforms, including GoFundMe, are heavily linked up to social channels-nice functionality that can help get the word out about your fundraising efforts. So if you don't have thousands of friends and followers, you might invest in building your network first.
Here's advice for how to build a following on Twitter. And whatever you do, don't forget about Google Plus, where a lot of tech-savvy people who want to interact with interesting strangers hang out. This spreadsheet is a useful tool for adding to your Google Plus network's circles of people who share your passions. Once you're engaging with some of these people, your influence with them will likely grow.
4. Use people close to you as a litmus test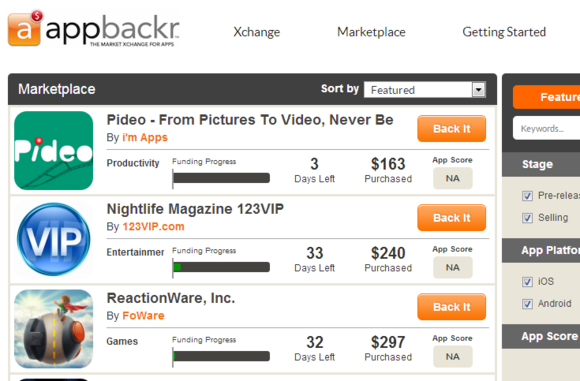 AppBackr hooks up budding app developers with supporters.
Before trying to make your campaign go viral with the world, test it out on people who are already in your camp. "Your earliest supporters are always going to be your family and friends. If they don't believe in you I really wouldn't expect other people to," Damphousse says.
If you don't get any funding from people close to you, there's got to be a reason. If you're certain your need is a good one, take another look at how you've communicated your goal, as well as the media you've included with your campaign. Now find an impartial outsider who will be honest with you to shine a light on what you may be doing wrong.
5. Encourage your loyal customers to crowdfund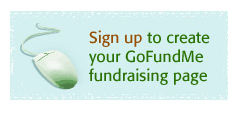 Damphousse says one area of crowdfunding for business that's not talked about much is the idea of crowdfunding as a payment method.
"We actually see crowdfunding as it relates to business from the consumer side of the equation in which consumers say 'Hey, there's a product or service that I want and I'm going to crowdfund my means to purchase that thing,'" he says. "So I think an eye-opening angle for businesses is to figure out how they can empower their consumer base with crowdfunding, essentially [tapping] a larger pool of eligible consumers."
As an example, he says a GoFundMe partner, International Volunteer HQ, recommends people use GoFundMe to crowdfund the travel fees to participate in their programs.
Want to see a perfect example of a wildly successful crowdfunding campaign? Check outTorment kills it on Kickstarter as top-funded game ever .
As for GoFundMe success stories, they're here. To see what kinds of businesses use the platform, check here.
And if you're not sure how to pick the right crowdfunding platform, a good bet is to check out the ones that get the most traffic. Here are the top 10, according to the traffic monitoring site Alexa: Kickstarter, IndieGoGo, GoFundMe, GiveForward, Crowdtilt, Fundable, RocketHub, ChipIn, Crowdfunder and AppBackr.