6 reasons to get excited about OS X El Capitan
Bug fixes are too a feature!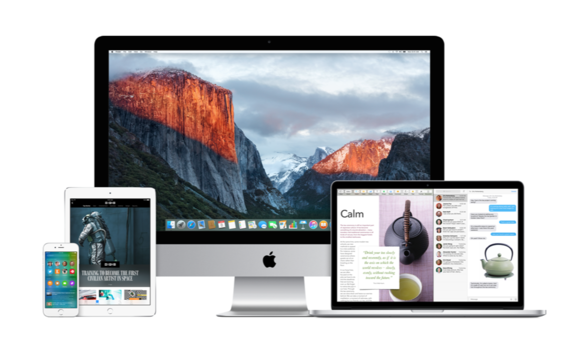 I'm not feeling a lot of love for OS X El Capitan out there. That might not be surprising, given that it's firmly in the tradition of Mountain Lion and Snow Leopardnew-feature-light, speed-and-stability-focused OS X updates.
But as someone who reviewed Snow Leopard and Mountain Lion, I can tell you that not only did these cat modifier cat releases contain a bunch of bug fixes and other internal tweaks, they also managed to add a bunch of new features, too. Apple can't help itself.
So let me present to you six reasons to be excited about what's coming in El Capitan.
Spotlight as search engine
Some people love clicking around looking for things, whether it's on their computer or on the Internet. For those people we have navigation bars on websites and the Finder on the Mac. But some people would really rather just type what they're looking for into a box and hope that the result works for them.
The better the results from those searches get, the more time you can save versus clicking around. With El Capitan, Apple is making Spotlight even more of a search engine than it was previously. Yosemite brought a bunch of new Internet data sources to Spotlight, and El Capitan brings even more. If you're wondering about something, be it on your Mac or out in the rest of the world, Spotlight can try to bring it to you.
And in El Capitan, Spotlight will also react to natural-language queries. You'd be surprised to discover just how many people type complete sentences into search boxes on the Web. Sure, all of my searches are based on keywords (delete facebook account), but some of the most popular searches on the web are complete sentences (how do I delete my facebook account). Spotlight now speaks that language!
Apple doesn't need to launch its own search-engine competitor to Google, Bing, and DuckDuckGo. It can integrate all of those search engines while overlaying its own data sourcescatching many of your queries before you have to resort to a web search engine. It's happening on iOS and it's happening in El Capitan.
Notes--you heard me!
I know it's not cool to like the Notes app, either on iOS or on the Mac. After all, it's just a next-generation version of Stickies. (By the way, I am shocked to report to you that the Stickies app is still kicking around!)
Notes doesn't have features, but that's okay. It runs on all my devices and syncs between them. I use Notes on iOS all the time when I just need to toss text somewhere and access it later somewhere else. In iOS 9 and El Capitan, Notes is getting an upgrade. It has finally abandoned IMAP syncing (seriously, why did Notes spend years syncing via your email account?) and properly uses iCloud now. And there are numerous new features, including support for clippings and checklists.