Apple releases Apple Watch app with iOS 8.2 update
iOS 8.2 lets you explore the Apple Watch app before the Apple Watch is even available, and even includes a number of big fixes and Health app improvements.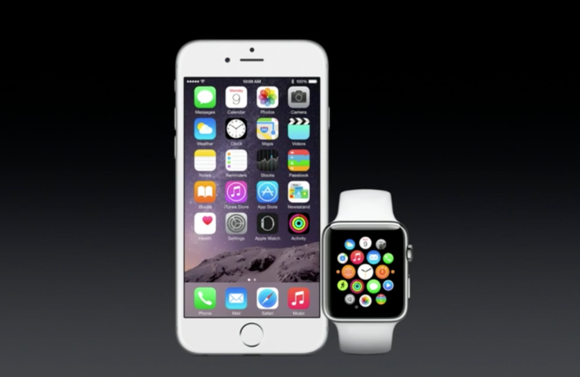 As Tim Cook promised during Monday's Apple Watch event, Apple just released iOS 8.2, and with it comes the first glimpse of the Apple Watch app. You'll find options for pairing your Watch with your iPhone, videos about the Apple Watch, and a place for future third-party Apple Watch apps.
The Apple Watch app itself doesn't offer much to look at yet. Monday's event teased an Apple Watch App Store within the app, and while we see the store's icon along the bottom of the screen, tapping on that icon reveals pre-order information. Apple doesn't say when the App Store will launch--the app just says "coming soon"-- so perhaps we won't get to explore these apps until the Watch ships.
Oddly enough, you can mess around with the pairing mechanism. The app prompts you to hold your Apple Watch up to the iPhone's camera to scan it, or you can manually sync it by entering your Apple Watch's name. Unfortunately, that's all you can really do with the Watch app, for now. We'll keep an eye on it for any updates between now and then the Watch ships.
Besides the Watch app, iOS 8.2 ushers in major improvements to Apple's Health app, both visually and behind-the-scenes. If you launch the app, you'll now find a privacy setting that lets you turn off step tracking, including distance, steps taken, and flights of stairs climbed, along with the ability to pick your preferred unit of measurement for distance, body temperature, height, weight, and blood glucose. It also fixes some issues with data logging, including an issue where some graphs showed no data values, and added stability when dealing with large amounts of data over time.
Stability enhancements were made to the Mail and Music apps, as well as the Flyover feature in Apple's Maps app. iOS 8.2 also improves VoiceOver's reliability and improves connectivity with Made for iPhone hearing aids.
Finally, you'll find a bunch of bug fixes in this update:
--Fixes an issue in Maps that prevented navigating to some favorite locations
--Addresses an issue where the last word in a quick reply message wasn't autocorrected
--Fixes an issue where duplicate iTunes purchased content could prevent iCloud restore from completing
--Resolves an issue where some music or playlists didn't sync from iTunes to the Music app
--Fixes an issue where deleted audiobooks sometimes remained on the device
--Resolves an issue that could prevent call audio from routing to car speakers while using Siri Eyes Free
--Fixes a Bluetooth calling issue where no audio is heard until the call is answered