At Google I/O, Android may push deeper into the home
A new version of the mobile OS is said to target low-power devices with little memory.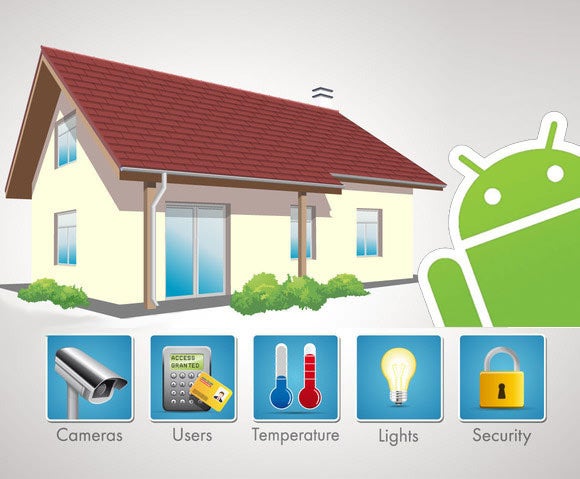 Android, already the most widely used operating system in smartphones, could soon find its way into refrigerators, door locks and all manner of other "smart" appliances around the home.
The OS will be in the spotlight at Google's massive I/O conference in San Francisco later this week. As well as pushing into home appliances, it could also be extended to play a deeper role in virtual reality, allowing Android developers to build apps for smartphones or VR headsets.
Google hasn't confirmed any of those plans yet, but as usual, the rumor mill has been in motion. Extending Android to even more devices could help Google draw more people to its online services, and by putting the software in home appliances, Google could gather further valuable insights into people's behavior.
Google already has its Works with Nest program, which lets appliances talk to its thermostat and smoke alarm for certain energy-related tasks. But according to a report last week in The Information, Google is developing new technology called Brillo that will run on low-powered devices independent of Nest with as little as 64MB or 32MB of memory.
That means just about any appliance around the home -- the lights, the air conditioner, a Crock-Pot -- could be running Brillo and hooked up to the Web, so you could control them remotely from a smartphone or a PC. It's a well-worn path that Microsoft and many other vendors also are treading, as they try to provide software and connectivity for tomorrow's Internet of Things.
At I/O, Google may also push Android deeper into virtual reality. In March, the Wall Street Journal reported that Google was developing a VR version of Android.
It's less clear what that would look like. Google could surprise us with an entirely new virtual reality headset, or even a revived, VR version of Google Glass. The company said in January it was closing the Explorer program for Glass to focus on developing a new version of the products.
Perhaps more likely is a version of Android that runs virtual reality applications. Such a system could make it easier for developers to use the sensors and other capabilities in smartphones to create VR apps, or else support multiple displays for an immersive experience. The Google I/O schedule lists some sessions focused on designing and developing VR apps.
In the past few months, Google's biggest competitors have been making their own moves in VR, the smart home and IoT.
Microsoft unveiled HoloLens, a headset that allows wearers to interact with holograms, and Facebook has been generating buzz with Oculus Rift before the headset is even widely on sale. And in the smart home, Samsung has been pushing hard with its SmartThings platform.