Bay Trail tablets with Windows 8.1 will hit stores next week
The tablets are for Web browsing and media consumption, much like the iPad, and offer more than eight hours of battery life and screen sizes starting at 8 inches.
The tablet has a unique feature with LTE connectivity in the U.S. and 3G in other countries. Dell expects the tablet to start shipping in November, and will sell optional keyboard, case and stylus accessories for the device.
Asus' Transformer Book T100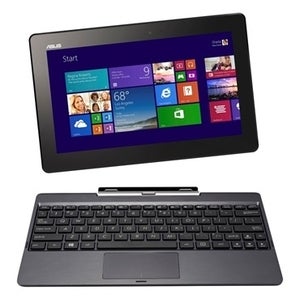 Compared to other Bay Trail tablets, the Asus Transformer Book T100 is bigger with a 10.1-inch screen, and heavier at 544 grams. Asus claims the tablet offers 11 hours of battery life, which should beat the 8-inch rivals with smaller batteries. The T100 will be sold as a tablet, but come with a detachable keyboard for laptop functionality. As a laptop, the T100 weighs 1.08 kilograms. The T100 is priced at $349 with 32GB of storage, and $399 for 64GB of storage.
The screen displays images at a 1366 x 768 pixel resolution, and the other features include MicroSD card and Micro USB 2.0 ports. The bundled keyboard has a USB 3.0 port. According to Amazon.com, the tablet will start shipping on Oct. 18.
Hewlett-Packard's Omni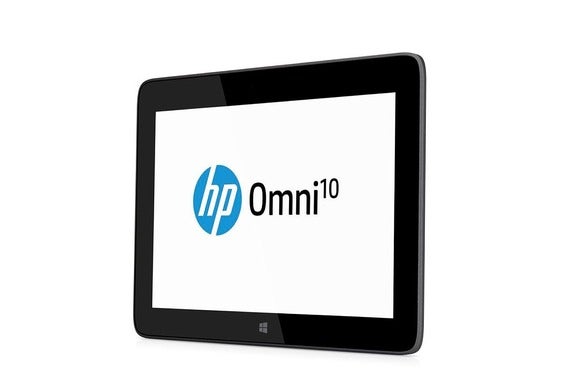 Rounding out the Bay Trail tablet list is Hewlett-Packard's Omni, which has a 10.1-inch screen that can display images at a 1920 by 1200 pixel resolution. That is the best screen among Bay Trail tablets so far. HP is claiming a nine-hour battery life, and the company is offering accessories such as a charging dock and Bluetooth keyboard with the device. It will become available in November, and the company has not announced prices. But with the high-resolution screen, you should expect it to be priced above $400.