CIO Quick Takes: How to evaluate startups
With new technology moving faster than most CIOs can train staff and recruit talent, it's obvious why working with startups is an attractive option. But how can IT leaders tell which rising stars will prosper and which will fall? Four CIOs share insight and advice.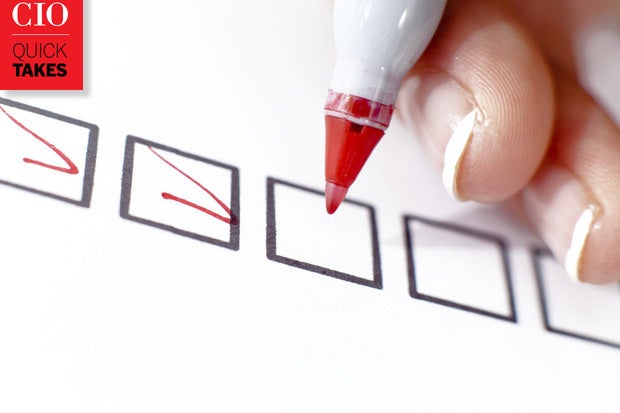 As enterprises face a steady flow of new mobile, cloud, analytics and social collaboration technologies, and the need for employees with expertise in these areas accelerates, the ability to work with startups offers a slew of tactical and strategic benefits. However, while some startups offer fresh ideas and rock-star talent, others simply won't survive. To determine the best ways to evaluate startup companies, we asked four CIOs the following question:
"What are your top three criteria in evaluating startups?"
No magic potion exists to pick winning startups — that's why venture capitalists cast wide nets — but our quartet of CIOs, who come from a global association of investment professionals, a major home improvement retail chain, a private university and a global logistics service provider, each have unique insights and advice. For starters, the CIOs say startups need to be a good cultural fit, they need to have strong management teams, and they must offer some technological advantage.
Here's how four IT executives from CFA Institute, Lowe's Companies, Fordham University and BDP International evaluate startups.
Elaine Cheng, CIO, CFA Institute

Elaine Cheng, CIO, CFA Institute
"Working with startups is a fantastic way to quickly bring new ideas and technology to CFA Institute. Startups are really a 'fast up' for our organization. The culture at startups, however, can be very different than our organization, and those are factors we take into consideration when evaluating firms. For CFA Institute, the top three criteria we consider are:
Does the startup firm have values consistent with CFA Institute?
Are we collaborating on a technology or capability that is relatively low risk but high potential?
Does the firm have any experience in our field or working with organizations like CFA Institute?
"These three considerations drive our decisions to partner with startup firms."
Chris Langford, director of corporate venture capital, Lowe's Companies

Chris Langford, director of corporate venture capital, Lowe's Companies
"For Lowe's Ventures, the three most important aspects when evaluating a startup are management, opportunity size and market dynamics.
"We focus on early-stage companies (seed and Series A) so the quality of the management team (a formula of startup experience, industry experience, education and intangibles) is the most important aspect. A great management team is good at solving the inherent problems of a company still trying to determine its market fit, customer acquisition model and value creation plan. Beyond that, companies focused on large problems with competitive advantages (either first mover or IP-driven) are more attractive."