Emcee tries to bring Mission Control to Windows 8
Emcee is quick and lean, but the lack of keyboard filtering and easy accidental activation keep it from becoming truly useful.
Emcee doesn't display all windows: It was clever enough not to display miniature thumbnails of my Stickies, but also incorrectly excluded full-screen text editor WriteMonkey, and, inexplicably, Windows Live Writer, Microsoft's blogging product.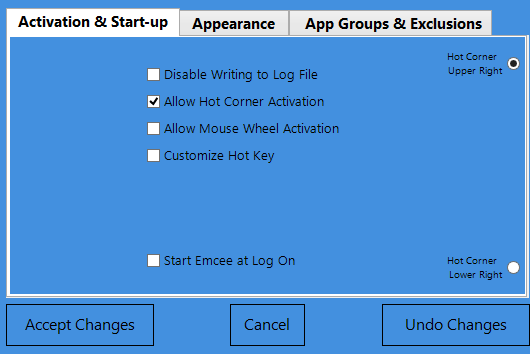 Emcee is snappy, the thumbnails it displays are clear and easy to work with, and its stacks feature is simple to use. However, to become a truly useful everyday tool, it should include all relevant windows, as well as a way to quickly search through window titles using the keyboard. Until then, it remains a valiant effort to bring one of the Mac's most useful features into Windows.