FAA's drone proposals receiving cautious welcome from public
Comments submitted to the FAA are largely positive, but include lots of suggestions.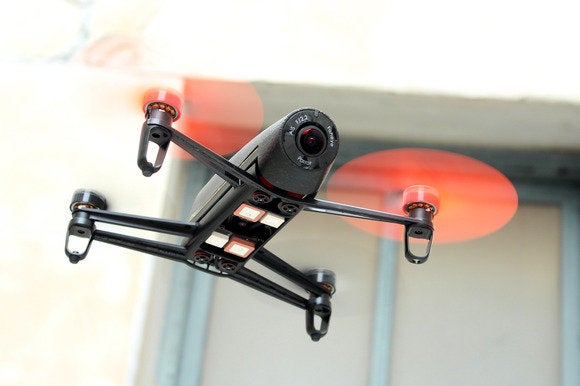 The Federal Aviation Administration's proposed regulations on drones are receiving a largely favorable response from members of the public who have been motivated enough to comment on them.
As of Tuesday, about a quarter of the way through a 60-day public comment period, the FAA had received 380 comments from a cross section of interested parties including hobbyists, pilots, aviation organizations and those who want to exploit drones for commercial purposes, but to-date major organizations and lobby groups have not submitted their comments.
The FAA's proposed rules cover commercial flights of drones and allow them to fly at up to 500 feet at speeds of up to 100 miles per hour during daylight hours. The drone must be flown by a licensed drone operator -- a newly created certification -- and kept within visual line-of-sight at all times. Drones would always have to give way to other air traffic and could not fly over people except those involved in its flight.
The 500-feet ceiling is one area of debate, in part because it buttresses up to controlled airspace. Model aircraft are currently allowed to 400 feet, providing a slim buffer that drones shouldn't enter, said Tim Olson, who identifies himself as a private pilot. Another pilot observed the extra 100 feet isn't really needed for photography because most drones employ a wide-angle camera.
Another area of interest is the ban on night operations, which some want lifted for either "law enforcement, EMS and other qualified operators using IR equipment," said David Tillman of Georgia, or for photographers who want to take advantage of the better light at dusk and dawn.
"With front and rear lights on these aircraft, it is possible to keep them safe, in close range," wrote photographer Brett Lane of Ohio, who submitted an aerial photo of a sunrise or sunset, perhaps taken by a drone.
Some think the requirement for a license is too much.
"I'm concerned with the proposed cost of getting licensed to fly one of these things as part of my business will keep this kind of opportunity out of reach for me," said Larry Launstein Jr.
Some think it's too little.
"I want to see regulations that make safety a major concern. I recommend an actual flight test not just a written exam," said Chen Dubrin of California.
One anonymous comment proposed pilots shouldn't be required to get one while another hiding behind anonymity told the FAA to just "butt out" of drone flying.
But what good are the proposals without enforcement? That's something that wasn't addressed by the FAA but noted in several of the comments.