Happy birthday, Surface Pro 3! But you're not the future any more
Microsoft's Surface Pro 3 turned one year old this week. But instead of celebrating, we should be wondering when a Windows 10 Surface phone will take its place.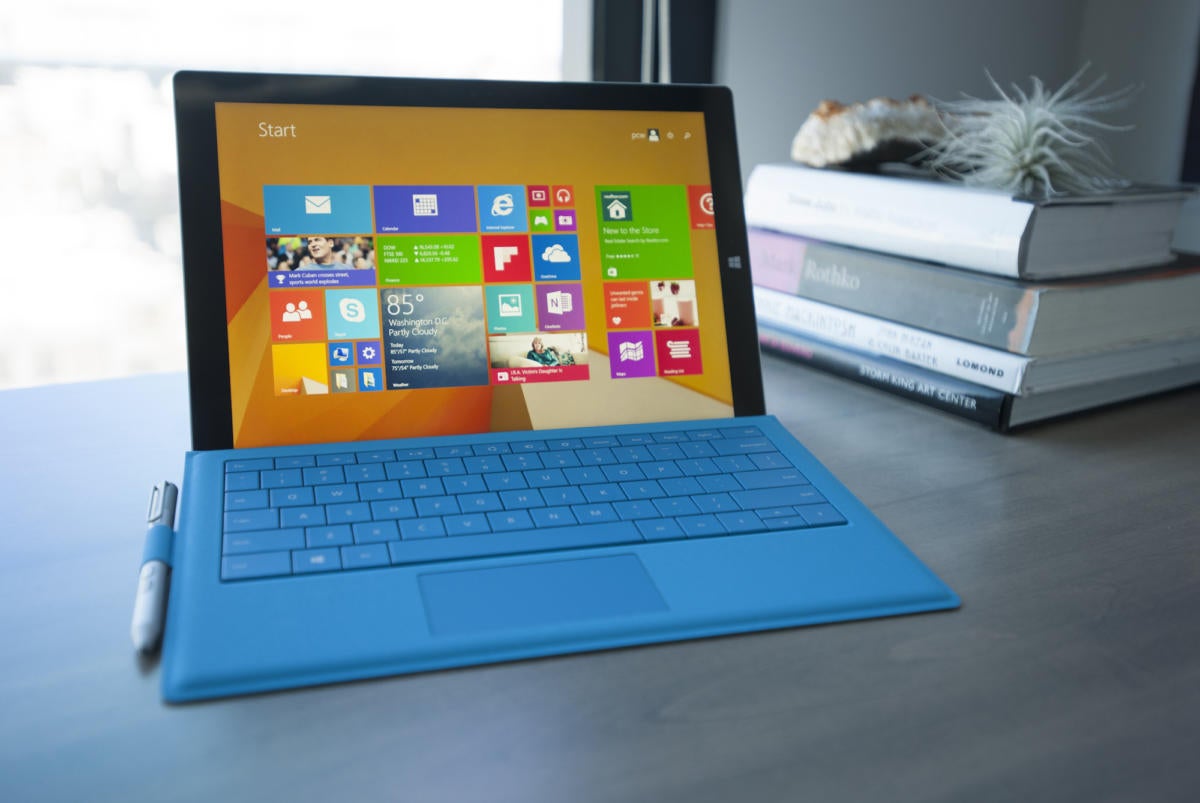 Touch your pocket. If you're like millions of Americans, your smartphone is inside it. Can you do the same with your notebook? No, and you probably never will. And that's OK.
A year ago, Microsoft launched the Surface Pro 3. We lauded it as a true notebook replacement tucked inside a tablet form factor, and I've transitioned into using it as my primary device. You'd be forgiven for thinking that PCWorld would mark that anniversary with a celebratory piece examining the past and future of the Surface line.
Instead, I think that we might be missing what Microsoft's underlying point is: Continuum, and specifically Continuum for phones, may make the Surface tablet line largely irrelevant.
Seriously--I love the Surface Pro 3. Yes, I'm all breathlessly awaiting what a Surface Pro 4 might look like in Intel's world without wires. And I wrote about the future of the Surface a couple of months ago, correctly guessing what the design goals were for the Surface 3 and forecasting when a Surface Pro 4 might arrive.
But focusing on the Surface 3, Surface Pro 3, or Surface Pro 4 misses the forest for some very lovely trees.
The future is screens, not devices
It's no secret that we're focusing as much on the screens that display our content as the computing hardware that powers them. And Microsoft has consistently tipped its vision of the same content--operating system, apps, documents, and more--living on all of them. More and more, the content simply adapts to the size and shape of the display--even holograms, Microsoft promises. That's Continuum: from tiny Windows tablets, on up to the gigantic Surface Hub.
Within the Windows 8 ecosystem, the Surface Pro 3 does play a key role as a tablet that doubles as your primary PC. Right now, we live in a world dominated by notebooks, tablets, and smartphones, where the Surface line dominates. But Microsoft and Google (and to some lesser extent, Apple) are building for a world where those form factors will blur together, and the hardware distinctions will become irrelevant.
Google and Apple create a distinction between devices with two different operating systems (Android, Chrome OS; iOS, Mac OS), though they do a better job of extending into wearables than Microsoft and its Band do. Microsoft's hardware "smear," if you will, is more comprehensive: covering PCs, notebooks, small tablets, phones, and the Surface Hub, all powered by Windows 10.
That's a pretty unflattering light to cast upon one of Microsoft's most promising hardware devices, especially as the Surface 3 and Surface Pro 3 climb towards a billion dollars in revenue per quarter. But the fact remains that computing power is becoming physically smaller and more portable, so that someday it won't even need to hide behind a tablet--it will be able to use a phone, instead.