How Pokémon Go could be the killer app the Apple Watch needs
Catching 'em all would be much easier, and way more fun, if the Apple Watch was involved.
The next level
If the game has staying power, Apple and Nintendo could even partner to make a special edition Pokémon Go Apple Watch, maybe a Sport model with a red-and-white band and special Pickachu face. Of course, paying hundreds for an Apple Watch—which still requires an iPhone to work—just for a kid to play Pokémon is a stretch. But while kids already monopolize their parents' iPhones, Pokémon Go requires constant vigilance.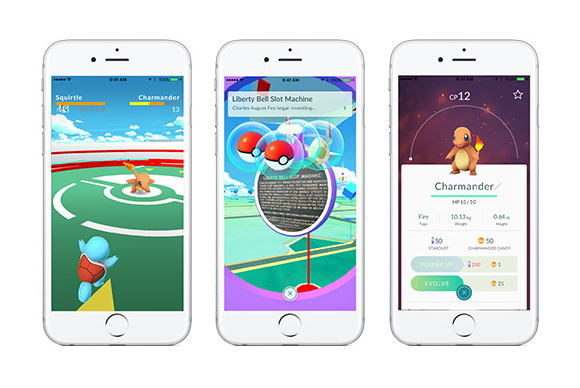 Not all the gameplay could be offloaded to the Apple Watch, at least not until it had GPS and a camera. But every little bit would help our poor iPhones' batteries...
The game's natural progression could lead it to be entirely wrist-worn at some point, once more smartwatches have dedicated GPS chips. Eventually, the watch app could be the bulk of the experience, with the smartwatch app providing a log of your progress, like the Activity app for the iPhone.
There are already rumors that Apple wants to add GPS to the Apple Watch, but an augmented reality experience like Pokémon Go would need a tiny camera as well. (Please, not like the first Samsung Gear smartwatch's ugly camera, rising wart-like from the strap.)
An untethered augmented reality experience could accelerate the Apple Watch as a gaming platform while helping device-addicted kids get outside and get some exercise. It would turn their backyards into an RPG and the Apple Watch into a new kind of gaming system, one that doesn't get in the way of where you're going.