How Samsung can still win the looming smartwatch wars in an Android Wear world
Google's smartwatch OS looks breathtaking, but there's still a path for Samsung's Gear devices to capture the public's imagination.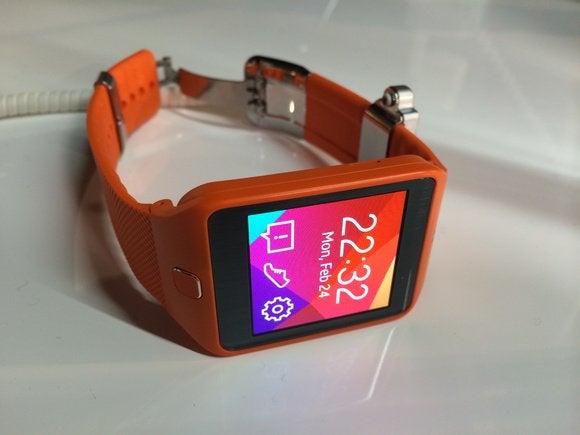 Android Wear looks spectacular. I've binge-watched Google's reveal videos, peeled through the developer notes, and brain-vacuumed an independent tour of the SDK. I emphatically dig what I see, but now it's time for a reality-check. A Google smartwatch victory is not a fait accompli.
Sure, it might look like Google's new smartwatch OS has what it takes to dominate the wearables space, and that Samsung is odd man out, banking on a Tizen-based ecosystem to realize its wrist-worn dreams. But we need to unpack a number of variables before anyone summarily hands victory to Google's groovy new OS. Consider...
Android Wear may not work
What we know about Google's OS is limited to a short, video-laden blog post, some enticing developer notes, and an SDK that runs a "preview" version of Android Wear in emulation. When the software hits the metal, so to speak, a different, less magical Android Wear may emerge. The user experience portrayed in Google's two videos looks like everything I've ever wanted in a Google Now smartwatch. But Google's first Project Glass video also looked like magic, while the Glass we use today doesn't fulfill that original vision.
Will Android Wear's voice-control really deliver seamless interface navigation? It will need to, but Google may not have complete control over the matter. To some degree it will depend on hardware partner implementation—microphones—to deliver great user experience in this area.
Pivot to Samsung. It's on its second smartwatch generation. Six months into its own Gear storyline, it's had more time to improve not just voice control (something I dinged in the original Galaxy Gear), but other user-interface foibles. It would be premature to write off the Tizen-based Gear 2, Gear 2 Neo and Gear Fit just because Android Wear looks so easy to use. We know very little about either smartwatch experience at this point. But we do know that Samsung has had time to respond to journalist and customer criticisms.
Pricing matters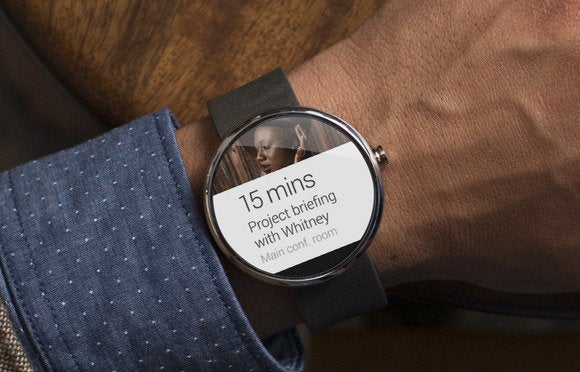 None of the actors playing in this drama have revealed U.S. pricing, but early, unsubstantiated reports say Samsung's Gear 2 will cost $300, while the Gear 2 Neo and Gear Fit will sell for $200. Even $200 is still more pricey than a fancy steak dinner, but it might look attractive to the wearables-curious if Google's Android Wear partners come in high.
LG has announced that its Android Wear G Watch will be a "low barrier to entry for developers," and we might be able to interpret this as, "Here's some inexpensive development hardware; please go wild." But Motorola, meanwhile, is trumpeting the breathtaking Moto 360 with a circular display. The last time Motorola sold mobile gear with a circular display, it charged some $2,000 for the Motorola Aura handset. Yep, there are three zeroes behind the two in the preceding sentence.