How to turn an old phone or tablet into a PC productivity tool
That old phone needn't sit in the junk drawer. With the right apps, it can work with your PC to add useful features or speed up tasks.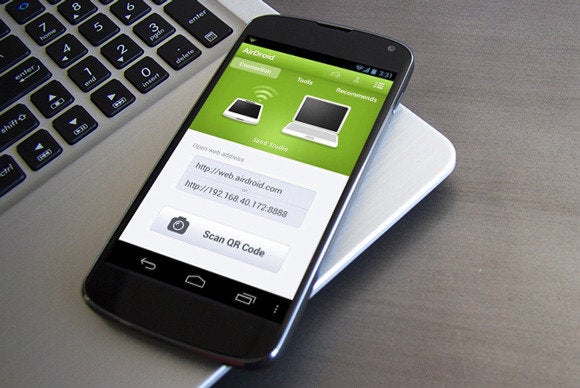 Your old phones and tablets don't have to become e-waste. They can do real work as repurposed sidekicks for your PC. Think of them as bonus touchscreen displays and you'll begin to see the possibilities. They just need to be plugged in, wiped of unneeded apps and notifications, and they're ready to serve as desktop companions. Here are some of the best ways to reuse that old tech.
Turn your tablet into a second monitor
One simple way to get some extra mileage out of an old tablet is to turn it into a dedicated PC monitor. Even with just 7-inch tablet, you can use the extra screen to keep an eye on instant messages, email, or social networks. If you're working with photos, video or music, the second screen could even serve as a dedicated space for toolbars. It's also an easy second screen to pack up and take with you.
I suggest Air Display, a $10 app for iOS andAndroid that connects to your main computer over Wi-Fi. (A $5 app called iDisplay also supports USB connections on Android devices, but I had trouble getting it to work on a 2012 Nexus 7.) You may also want to pick up a cheap tablet stand, such as this one.
Use your phone as an air mouse or dictation tool
If you need a break from hunching over your desk, a spare smartphone can serve as a touchscreen mouse for your PC. All you need is a remote mouse app that communicates with a companion desktop app over Wi-Fi.
On the iPhone, Mobile Mouse is a fine option that supports gestures such as two-finger scrolling. You can add gyroscopic air mouse controls by upgrading to the $2 Pro version. Mobile Mouse's Android version isn't quite as slick, so for that platform I recommend Unified Remote instead.
Here's a neat trick for either app: With your phone's on-screen keyboard, use the microphone key for voice dictation on your PC.
Turn your tablet into a full-blown command center
With a little effort and a few bucks, your tablet can be more than just an extra trackpad. The touch screen can also quickly launch applications and execute commands faster than you can point and click with a mouse.
iPad users should check out Actions, a $5 app that lets you create buttons for all the things you do most on your PC. You can quickly launch a new window in Chrome, expose the desktop, open the search bar, or control media playback. Just install the companion server app for Windows or Mac and start shaving the minutes off your work routine.