Let's remake the world for tech
Consumer technology changes our behavior. Shouldn't it also change our homes and cars?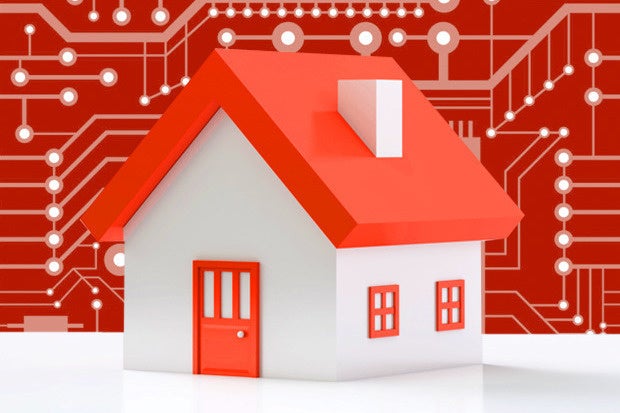 Apple's epic product rollout last week brought into focus how unready our man-made world is for mainstream consumer technology.
Apple always waits until a product type is ready to go mainstream before entering that market. Fans can praise Apple for great business timing. Critics can slam the company for following, rather than leading. Either way, if Apple sells it, it's mainstream.
That's why Apple's announcement makes it clear that our man-made environment -- our homes, offices, cars and clothes -- have not been adapted for the way people live now.
Take the Apple Watch in particular and smartwatches in general. Apple executives spent a conspicuous amount of time during their rollout talking about very serious medical uses for the Apple Watch. They clearly envision a world in which both patients and doctors use smartwatches as a central part of how healthcare works.
But our homes could prevent that vision from becoming a reality because they aren't set up to accommodate our use of smartphones.
Consider your typical bedside table and nearby electrical outlet. This arrangement was set up in a pre-smartwatch age. The outlet has the capacity for two devices. This was about right when you might have had a lamp and an alarm clock. Now, you still need a lamp but you also likely need to charge your phone, which is used as an alarm clock, and perhaps a smartwatch, and maybe even an e-book reader or a tablet.
You need a multiplug power strip to handle all the stuff you're charging. But that's just a clumsy kludge, a workaround for the fact that our homes' electrical systems aren't ready for the modern world.
And neither is the table. All the chargers and docks clutter up the table, and the cables run every which way. The Apple Watch's induction charger is awkward, and the watch is easily nudged off it, resulting in a dead watch in the morning -- not a good situation if your health depends on it.
A night table designed with actual modern behavior in mind would itself be a universal induction charger that could accommodate all of your electronics. Or it might also have compartments that house the devices to hide their lights while keeping them easily retrievable. Such a table would automatically charge devices without fail and without cables, cradles and docks. Another solution could be to come up with an entirely new docking table for all your devices to keep at your location of choice. (Of course, Apple's phones and tablets would have to be upgraded to support induction charging.)