Lower license costs alone won't save Windows RT from extinction
Windows 8 is already getting all the love at Computex, so reports say Microsoft will slash hardware manufacturers' licensing costs for Windows RT in order to give the beleaguered ARM OS a boost.
Windows RT has struggled to gain adoption for months. Samsung and Acer are among the companies abandoning RT devices, while Toshiba, Hewlett Packard, and HTC won't touch it. So Microsoft's latest effort to boost Windows RT is apparently to cut the licensing costs device makers pay to use the ARM-based version of Windows.
The unspecified licensing discount applies only to "small-sized tablets," which wasn't defined in a Bloomberg report, which also notes that Microsoft will promote Windows RT to computer makers during the Computex trade show in Taipei this week.
In fact, Microsoft is expected to reinforce its commitment to Windows NT in a Computex keynote by Nick Parker, Microsoft corporate vice president of the Original Equipment Manufacturer Division. Computex is typically where manufacturers preview their slate of major device releases for the second half of 2013 including the all-important back-to-school and holiday shopping periods.
The first Computex announcements are focused on Windows 8, however. Besides Intel's Haswell chips, device announcements came from both Acer and Asus. Noticeably missing from this first round of Computex gadget debuts are tablets running Windows RT for devices with ARM processors.
Familiar refrain for RT
Monday's Windows RT news follows similar reports in March when The Wall Street Journal said Microsoft was cutting the licensing costs of Windows 8 and Office from $120 to as little as $30. Similar to Bloomberg's recent report, the Journal said the licensing cut was aimed at small touchscreen devices under 10.8 inches.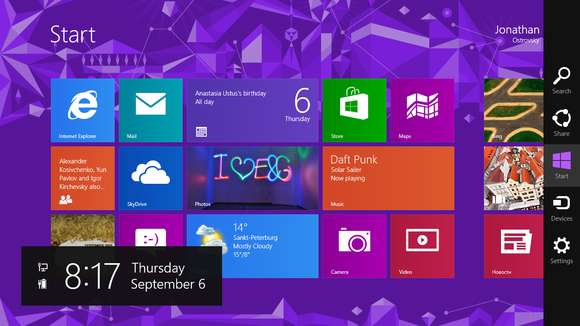 Despite launching with hopes of fending off the growing popularity of Android and iOS tablets, which both use chips with ARM architectures, Windows RT has so far been a decided flop. Pricing for Windows RT devices have dropped since October when RT hit store shelves alongside Windows 8. But the price cuts have offered little help. During the first quarter of 2013, just 200,000 Windows RT slates shipped accounting for 0.4 percent of the worldwide tablet market. The x86-based Windows 8 during the same time had 3.3 percent tablet market share, well behind the market leaders Android (56.5 percent) and iOS (39.6 percent).
Windows RT's challenges
The problems with Windows RT and its lack of appeal are myriad. The OS has the same basic look and functionality as Windows 8 right down to the included traditional desktop interface. Unlike its x86-based cousin, however, RT can't run legacy Windows desktop apps. That makes the desktop only useful for running Internet Explorer and Office.
Another big downer for Windows RT is the lack of modern UI apps in the Windows Store. The Windows store has more than 80,000 apps available, according to MetroStore Scanner's unofficial count, but the catalog has many big holes, such as Facebook, Instagram, and LinkedIn.