Microsoft launches insider program for... Solitaire?!
Did you know that Solitaire was originally conceived as a Windows tutorial?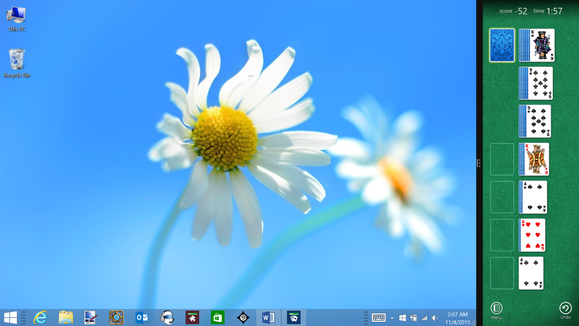 Solitaire in Windows 8, snapped to a column on the screen. Credit: Microsoft
Microsoft continued its strategy for Windows 8, building in similarities between the Windows 8 home screen and the Solitaire layout, and redesigning the app so that it was playable in "Snap View," even when resigned to a vertical column on one side of the screen. And for Windows 10, the team wanted to show off how the content will resize and "flow" across different form factors, much like the Continuum features in Windows 10. As the window shrinks, Solitaire will resize elements of the design to make it more accessible.