Microsoft's rollout of Windows 10 gets B+ grade
General vibe of the new OS remains positive, say analysts.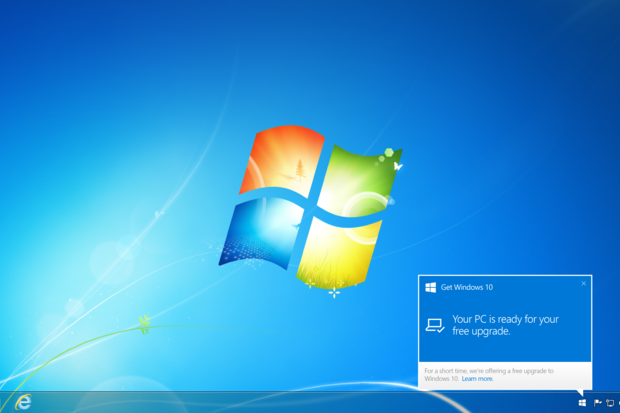 Microsoft has done a good job rolling out Windows 10 in the first two weeks, analysts said today, and the general vibe for Windows 8's replacement has been positive, even though glitches have dampened some enthusiasm.
"If I had to give Microsoft a letter grade, it would be a B or a B+," said Steve Kleynhans of Gartner. "It's not an A because it hasn't gone perfectly. They've stubbed their toe over privacy issues, for example."
Microsoft began serving up the free Windows 10 upgrade late on July 28, giving participants in the firm's Insider preview program first shot at the production code. It then slowly began triggering upgrade notices on Windows 7 and 8.1 machines whose owners had earlier "reserved" copies through an on-device app planted on their devices this spring.
The Redmond, Wash. company has said little of the rollout's performance other than to tout that 14 million systems were running Windows 10 within 24 hours of its debut.
Estimates based on user share data from U.S. analytics company Net Applications, however, suggests that by Aug. 8, some 45 million PCs were powered by Windows 10.
Analysts largely applauded the launch. "As far as the roll-out, it's not any worse than any other Windows," said Kleynhans. "But it's all happening at this compressed timetable.
"And social media now amplifies any problems," he continued, much more so than three years ago when Windows 8 released, much less in 2009, when Microsoft last had a hit on its hands.
Others were more bullish on Microsoft's performance. "Windows 10's go-to-market was really quite good," said Wes Miller of Directions on Microsoft, a research firm that specializes in tracking the company's moves.
Miller was especially impressed with Microsoft's ability to make customers covet the upgrade. "Something Microsoft has not always done a great job of is creating a sense of exclusivity," said Miller. "But they're withholding [the upgrade] just enough that there's a sense of excitement. People are saying, 'I want it, I'm not getting the upgrade yet.' Arguably, that exactly what Microsoft wants."
Windows 10's rollout has departed from those of past editions in significant ways.
Historically, Microsoft released a new Windows to its OEM (original equipment manufacturer) partners first, who were given months to prepare new devices pre-loaded with the operating system. Only when the computer makers were ready did Microsoft deliver paid upgrades to customers who wanted to refresh their current hardware. Relatively few users paid for the upgrades; most preferred to purchase a new PC with the new OS already installed.
This cycle, Microsoft gave away the Windows 10 upgrade to hundreds of millions of customers -- those running a Home or Pro/Professional edition of Windows 7 or Windows 8.1 -- to jumpstart the new OS's adoption. With some exceptions, the upgrade hit before OEMs had prepared new devices or seeded them to retail.