Pushbullet debuts new 'Remote Files' feature to get at your stuff from any device
The new tool is available for all users, though the Free and Pro file transfer limits still apply.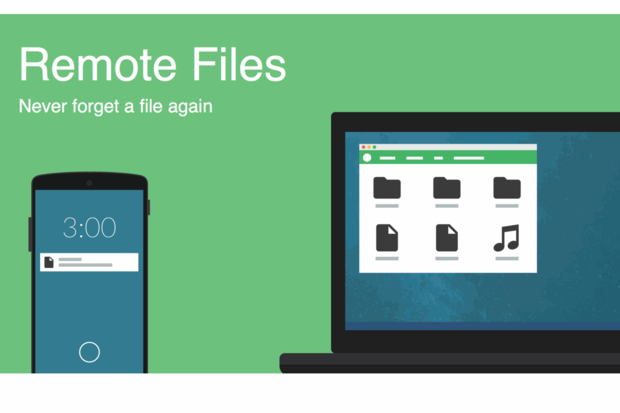 Credit: Pushbullet
Pushbullet has another tool to add to its already useful belt.
The latest feature is called Remote Files, and it lets you connect to and download documents and other content from a PC to your Android device. You can also be on a computer and browse and request files stored on your smartphone.
For now it only works with Windows PCs. The computer also needs to be online, so it's more ideal for desktops or workstations that tend to be left powered on at all times.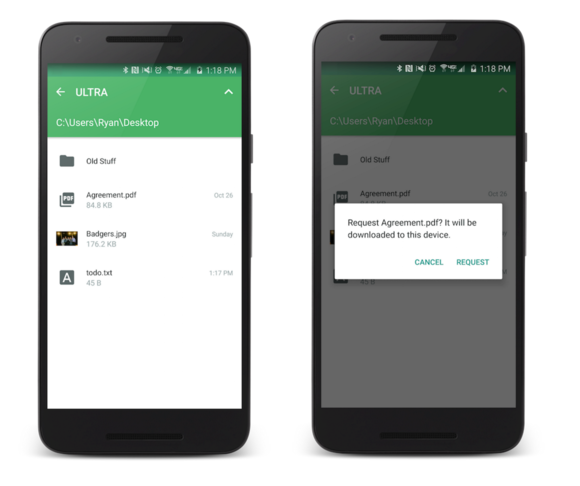 Connect to a remote PC and download files to your device. Credit: Pushbullet
Fortunately the basics of the tool are free for everyone. Without a Pushbullet Pro subscription, however, you're limited to how many files you can request back and forth per month.
While the technological implementation is rather neat, most users seeking this sort of function might be better served by using a cloud service like Google Drive, Dropbox, or OneDrive as your files are always available from the cloud instead of directly from another PC.
The story behind the story: Pushbullet has long been one of those must-have tools for Android, but the user base grabbed their pitchforks once the company announced a new paid service. We talked to Pushbullet's CEO, who said the move was necessary in order to earn more revenue. To justify that cost, they may need to crank out even more features that Pushbullet diehards just can't live without.