Singapore's homeland security threats can be mitigated with location-based analytics
Data from multiple sources can be integrated into a dynamic map-based view of information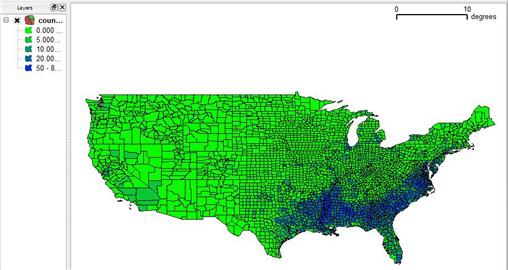 Singapore's national security threats can be significantly mitigated by using big data and location-based analytics, according to geo-spatial technology company Esri Singapore.
In a recent interview with local media, Singapore Home Affairs and Law Minister K. Shanmugam warned that Singapore and the broader region is increasingly becoming a terror target. "It is no longer a question of whether an attack will take place, but really, when is an attack going to take place," he said. "And we have to be prepared for that."
In light of this, governments in the region are exploring new technologies to enhance the capabilities of their surveillance network and emergency response teams.
Location-based analytics is one example.
"With this technology, organisations can easily integrate and analyse multiple data sources - such as incident locations, offender data, camera and social media feeds - to create a dynamic map-based view of information," said Russ Johnson, Homeland Security Expert at Esri. "[This] provides local authorities with access to data critical in mitigating, preparing for, and responding to complex incidents."
The technology also allows the authorities to track and monitor persons of interest, and locate where unusual activities are taking place. It can also be used, in collaboration with the commercial sector, to investigate unusual financial transactions.
Public observations can help in mitigation of terror attacks
"A number of terror attacks and crimes have been mitigated by collecting public observations from platforms such as Twitter and other social media," said Johnson.
Therefore, it is important to provide the public with tools that allow them to provide valuable information to relevant local authorities.
"This crowdsourced information is pulled from various sources, integrated with other information (incident reports, sensor information, etc) and visualised on a map which can then be quickly shared with the appropriate law enforcement, public safety and homeland security agencies," explained Johnson.