Sleipnir 4 has a different take on Web browsers
The decidedly different Sleipnir 4 is a breath of fresh air in the world of Web browsers.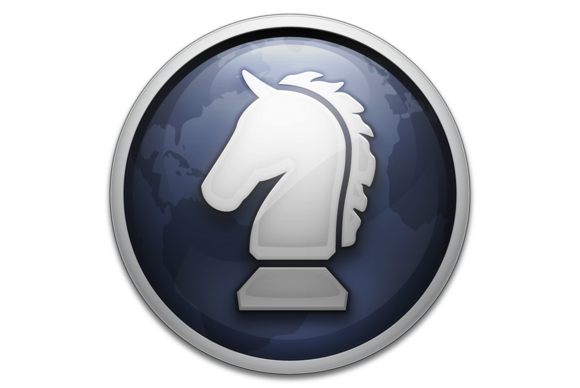 The Web browser market has gotten a bit predictable. Leading players Apple, Google, and Firefox have made increased speed and performance their top priority, putting interface improvements mostly on the back burner. And I've reviewed two browsers--Yandex and Maxthon--that are essentially Google Chrome with a new coat of paint. All of which makes the decidedly different Sleipnir 4 browser a breath of fresh air.
Sleipnir 4--named after the Norse god Odin's eight-legged horse--seems inspired by Safari. But Sleipnir's creators have carefully rethought how Web browsers are designed, and wound up with a radically different look and feel. While not all of those ideas turn out well, and other sound innovations fall short in their implementation, I'm still heartened to see designers brave enough to try something new.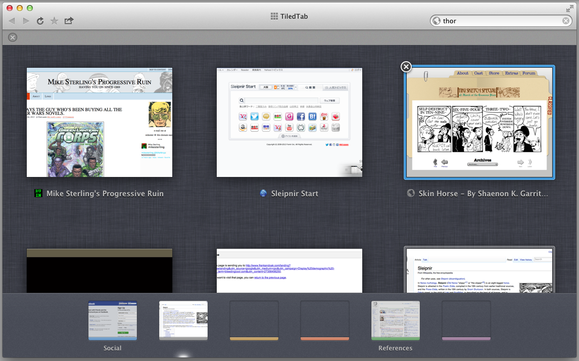 Keeping Tabs on Tabs: The nifty TiledTab view helps you tame tremendous towers of tabs without even a single click.
Kiss your URL bar goodbye
For good or ill, Sleipnir works off a single theory: You'll want to open a lot of tabs simultaneously, rather than navigating back and forth in a single view. That's not quite how I'm accustomed to surfing the Web, but I can understand the concept, and appreciate how Sleipnir's features flow logically from it.
In its most brazen shot across other browsers' bows, Sleipnir has eliminated the URL bar. There's a small search box on the right-hand side of the impressively slim controls atop Sleipnir's window, and a URL above it that you can click to edit or change. But Sleipnir figures that either you're surfing to places you already know or have bookmarked, or you're navigating the Web via searches.
In place of the URL bar, Sleipnir displays a horizontally scrolling array of thumbnailed tabs. Opera pioneered that idea, but Sleipnir's tabs remain constantly visible and strike a nice balance between being large enough to identify but small enough not to intrude on the mail browser window. Rolling over each tab with your mouse shows the tab's name and gives the option to close it. You can also drag tabs atop one another to group them together.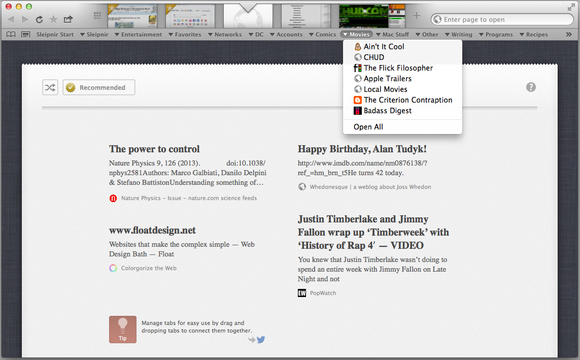 Bookmarks: You can only use your bookmarks bar when opening a new tab.
That comes in handy in Sleipnir's TiledTab view, activated by pinching the main browser window inward (Sleipnir is programmed to work with gestures you can perform on a Magic Mouse or Magic Trackpad). Like Safari 6, the page you're viewing shrinks into a carousel of open tabs and tab groups. By swiping back and forth, and pinching open and closed, you can switch between various tab groups or pages with one hand, and without ever needing to click. It's one of Sleipnir's most useful and well-implemented features.