Square Enix provides more questions than answers at E3 Q&A
Square Enix gave reporters a chance to ask a few questions about Final Fantasy and Kingdom Hearts at E3. Unfortunately, CEO Yosuke Matsuda didn't have many answers.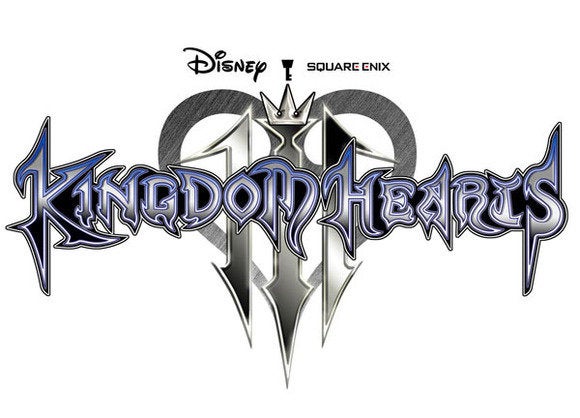 While Sony and Microsoft duked it out with over-the-top press conferences this week at E3, Square Enix's talk with the media took on a more low-key feel. The company held a small gathering at a nearby hotel to show us more trailers for its upcoming releases and answer any questions we might have had. Still, while the trailers did their job at holding our attention, some of the answers we got from Square Enix were less than satisfactory.
The walls of the small meeting room featured posters of the games Square Enix came to promote at E3—Final Fantasy XIV, Lightning Returns: Final Fantasy XIII, the HD remakes of Final Fantasy X and X-2, the recently re-named Final Fantasy XV, and Kingdom Hearts III. The Kingdom Hearts title theme was playing softly as we filed in, and I briefly got my hopes up that we would get some substantial information about the game. Instead, I wound up leaving the meeting more worried than excited after a press conference that put more emphasis on showing trailers than sharing details.
We started with Square Enix's massively multiplayer online role-playing game, Final Fantasy XIV. The trailer featured actual, in-game footage but showed very little gameplay. Most of it was cutscenes from the story accompanied to a soundtrack that you'd expect from any old Final Fantasy title. Some of the enemies appearing onscreen should be familiar to series veterans, including Ifrit and what looked to be Shiva. The game will arrive for PlayStation 3 on August 23, and gamers will be able to transfer their data to the PlayStation 4 version of the game, which comes out sometime in 2014.
From there, Square Enix immediately transitioned to talk of its upcoming title, Final Fantasy XV. The company showed off the same trailer that ran during Sony's Monday night press conference, with the producer of the game, Shinji Hashimoto, appearing to say how excited he was to be able to reveal the game at this year's E3. Hashimoto explained that Final Fantasy XV was being developed using Direct X11, making it easy to port between next-generation hardware. He also confirmed that FFXV will also be available on Microsoft's Xbox One.
Before departing the stage, Hashimoto played a short clip that showed more of FFXV's real-time combat system. It's similar to the one used in Kingdom Hearts, where you have to actively participate in battles. We saw the unnamed protagonist of Final Fantasy XV casting spells to repel bullets while simultaneously teleporting near enemies to whack them with his giant sword—very cool, indeed.