Survey: The OS X features you love the most (and those you don't love at all)
Ten days before Apple (presumably) unveils the next OS X, we find out which features in OS X Mountain Lion our readers and staff actually use. The winners: Messages and Notification Center. The losers: Dictation and Game Center.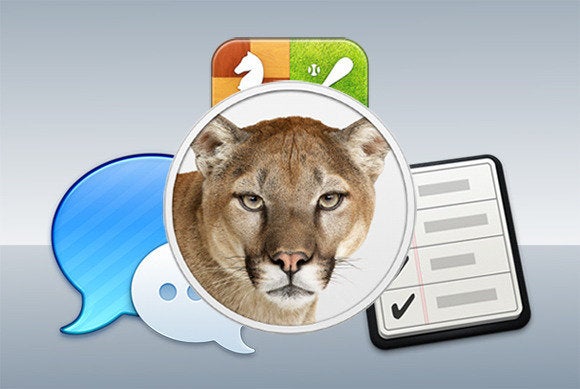 On June 10, at the keynote for its Worldwide Developers Conference, Apple will presumably unveil details of the next version of OS X. A year ago, it did so for OS X Mountain Lion. The looming anniversary led us to wonder: Now that we've been living with Mountain Lion for a while, which of its signature features have we actually ended up using?
To answer that question, we asked you, our Macworld readers: Which Mountain Lion features do you use regularly, which do you dabble in occasionally, and which do you use not at all? We also surveyed the Macworld staff to see what they had to say about OS X 10.8. And now the results are in.
A few caveats before we begin: Though we received 5129 responses, this reader survey is by no means scientific or even science-adjacent. In addition, some features — such as AirPlay Mirroring — aren't available on all Macs, which inevitably skews the results to some extent. And many of our readers don't run Mountain Lion at all, so the participants in our survey are not representative of the broader population of Mac users.
With those facts firmly in mind, we present the results.
AirPlay Mirroring
Our surveyed readers are divided on the usefulness of AirPlay Mirroring: A little over half of them (55 percent) report that they never use it; only 10 percent say that they use it frequently.
Our staff is a little more bullish on the feature: Most of us use it occasionally — especially, as a few staffers pointed out, for watching Web video that users can't natively get on the Apple TV or iOS devices.
For example, Senior Writer Lex Friedman uses it to watch Showtime on Demand on his TV. But, he admits, it's painful: "There are lag issues and audio sync issues, and I want to be able to keep using my Mac while I mirror just the one app." Associate Editor Serenity Caldwell observes that her MacBook, like many other users', is too old to support the feature.
Dictation
Despite Star Trek's insistence that we will all someday communicate with our computers by talking to them, most of our survey participants seem to find Dictation little more than a novelty. Three-quarters of them said that they never use Mountain Lion's speech-to-text capability; most of the rest use it only occasionally.
About two-thirds of our staff use Mountain Lion's Dictation from time to time, with the rest never dipping their toes into the waters. Both Lex Friedman and Senior Editor Dan Moren note its utility at keeping the keyboard clean during snacktime. Senior Editor Dan Frakes says, "A great feature, but sometimes I forget about it; other times I avoid it because I know that the topic I'm writing about will result in many dictation errors, and I'll need to manually edit a lot." Serenity Caldwell found it handy when her arm was temporarily in a sling, but Executive Editor Jon Seff points out that Dictation is problematic in an office environment.