The best way to watch media on the new Apple TV: iTunes Home Sharing vs. Plex
Why you should use Plex instead of the Apple TV's built-in software.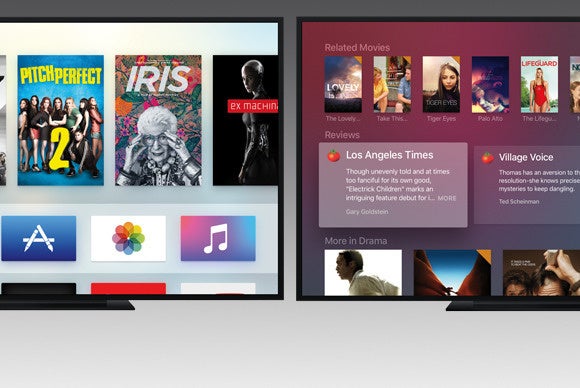 With the release of the fourth-generation model, the Apple TV has opened up to third-party apps. You are no longer limited to getting local media from your iTunes library. One of the first apps that lets you use other sources is Plex, which "organizes your video, music, and photo collections and streams them to all of your screens."
I had tried out Plex some years ago, and found it as enjoyable as installing Linux on a computer. But the company has made great strides in improving the software, and as soon as the Apple TV app was available, I installed it on my device. In this article, I'm going to compare the two for streaming content to an Apple TV. I'll also discuss using these two methods to share content on other devices.
How they work
The Apple TV streams content from your iTunes library, or directly from the iTunes Store, for previous purchases or rented movies, as well as streaming from Apple Music. Plex is a "media server" that you install on a computer: a Mac, a Windows PC, or even a NAS (network attached storage device). Don't be afraid of the word "server;" it's just software that runs on your computer or NAS, the same way you need iTunes running to stream content from that library.
For iTunes, you simply turn on Home Sharing in iTunes' File menu. Enter your Apple ID, and do the same on the Apple TV. You then access your iTunes library on the Apple TV from the Computers tile.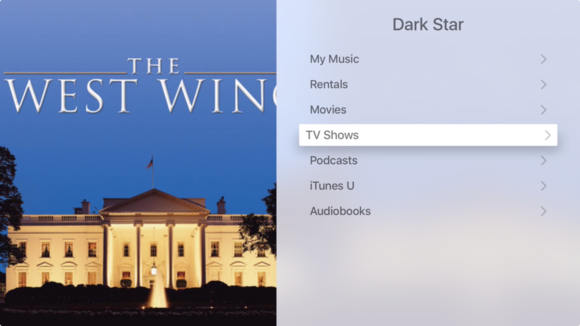 My iMac's library on the Apple TV.
With Plex, there's a bit more setup. After you install the software, you point it to specific folders for the content you want to stream. You could point it to the Movies, TV Shows, and Music folders in your iTunes Media folder, or use separate folders. Once this is set up, you configure Plex to update regularly so it adds new content.
Both of these are easy to set up, and, while Plex takes a few minutes more, it's still quite simple.
Note that Plex is free, but certain features are only available with a Plex Pass, which you can pay for monthly ($5), annually ($40), or with a lifetime subscription ($150).
Streaming movies and TV shows
One of the main reasons to use either of these solutions is to stream movies or TV shows. Both iTunes Home Sharing and Plex can do this, but there are limits.
If you stream from your iTunes library, you can play movies in a certain number of formats: files using the H.264 codec with the extensions .m4v, .mp4, and .mov, and MPEG-4 files, with the same extensions. (Note that the new Apple TV can only play certain types of MPEG-4 files.)