Three money apps for tracking, organizing and reporting your finances
Between budgets and taxes, you can't get too organized. These apps help you keep a handle on personal and business expenses.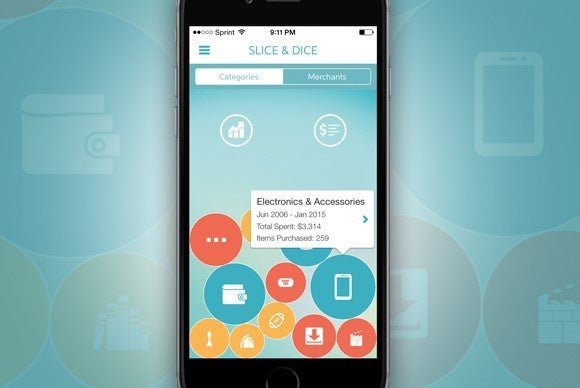 Between budgets and taxes, it's time to get organized. These apps will help you track, categorize, and report your finances, saving some annoying steps along the way.
Expensify
Expensify's tag line is "expense reports that don't suck." No matter how you phrase it, expense reports do suck, even when they promise to return your money. But Expensify, a Web and mobile app, manages to make them almost painless.
It does that by connecting directly to your bank or credit account (with your permission, of course) and importing and categorizing expenses for you. Creating an expense report as simple as clicking a few boxes on a screen. You can submit your expense report via Expensify, too, though that process will be streamlined if your entire company is on board with using the service.
Adding expenses via the mobile app, available for Android, BlackBerry, iOS, and Windows Phone devices, isn't quite as automatic, but if you have to enter expenses manually, it's almost as pain-free as possible. I like how easy it is track mileage or time using the mobile app, making it a snap to get reimbursed for travel or to bill for hours worked. Its SmartScan feature lets you snap a picture of a paper receipt using your device's camera, and then it analyzes the picture for the amount and date. Note that if you don't capture the date--a mistake I made a couple of times when trying to scan a long receipt--SmartScan may hang for a bit and then report an error.
When tax time hits, you'll be glad you have all of your expenses stored in Expensify. It smartly categorized my expenses, and it made them easy to search when I needed to organize my paperwork.
Expensify is available as a Web app and a mobile app. It's free to use for individuals, with paid pricing options starting at $5 per user per month for smaller organizations (non-profits, students, churches) and $9 per month for most businesses.
iXpensit
The iXpensit iOS app is designed to help you set a budget and stick to it.
To create a budget, you simply set the amount you'd like to stick to, and the time period in question. You then enter expenses and income as you go, by manually entering them using the app. As you spend and make money, you can see at a glance how your budget is holding up.
I wish iXpensit would make things a little more automatic, by syncing with your banking and credit accounts. That would speed up the process considerably. Still, entering things by hand isn't difficult, and I like that you can set up recurring expenses for items you pay regularly, such as your rent.