Ultrabook, laptop, hybrid or Chromebook? How to pick the best portable PC
Don't let the variety daunt you. Revel in the choices, from hybrids that pull apart to desktop replacements that keep it all together.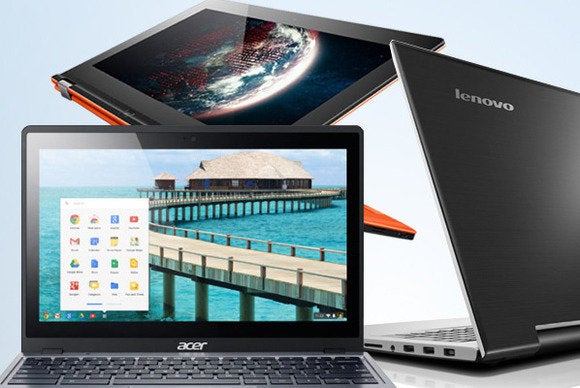 Just a few years back, buying a laptop was as easy as walking into a Wal-Mart or Best Buy, strolling past the netbooks, plunking down a few hundred bucks on a Windows machine with a trackpad that didn't completely suck, and coming home, if not happy, at least with a notebook that could get the job done.
Things aren't quite so easy anymore.
The laptop world has burst into a cornucopia of niches. Specialized Chromebooks, Ultrabooks, and laptop-tablet hybrids have muscled into the territory of traditional notebooks in a bid to more closely target your needs and stand out from the traditional portable-PC crowd. Which type of laptop is right for you? Read on, and you'll know by the time we're done.
Chromebooks
Let's start on the affordable side of things. Chromebooks run Google's ChromeOS rather than Windows, and ChromeOS sprang forth from, you guessed it, Google's Chrome browser.
While Chromebooks (and the Web apps available in the Chrome Web Store) are designed to be Web-centric machines, they have some compelling features. Aside from Google's own aluminum-clad, jaw-droppingly beautiful Pixel, Chromebooks are dirt-cheap, with prices ranging from $200 for the 11.6-inch Acer C720 to $300 for the larger HP Chromebook 14 or the touchscreen Acer C720P. All Chromebooks are pretty thin and light, too.
Don't let the low prices and ho-hum specs fool you, though. The browser-based nature of Chromebooks lets them hum along smoothly—as long as you don't overdo the tabs—and it also means you won't really have to worry about Windows-based malware or even updating your PC. Basically, Chromebooks are about as simple and straightforward as computing can be, and they boot lickety-split.
But they're also pretty limited. While it's possible to compose email, edit documents, and fiddle with a (growing) handful of applications while offline, Chromebooks lose a lot of their potency away from the Web, especially since they're unable to run traditional Windows programs. Sayonara Photoshop, Steam games, business software, and more.
You can't just plug-and-play a printer, either. If you need to output the occasional dead tree, you'll need either a printer enabled with Google Cloud Print or access to another Web-connected PC that has a printer attached. Port options also tend to be minimal, and optical disc drives are a no-show on Chromebooks.
Even still, the portability, low price, and headache-free upkeep of Chromebooks make them an intriguing option for a secondary PC, or even a solid primary PC if all you do on your computer is check email, shop online, and hit up Facebook and YouTube every now and again. Just be aware of their limitations before you buy—most notably ChromeOS's online requirements.