What Ford's self-parking Edge says about the dubious future of driverless cars
The 2015 Ford Edge crossover is packed with useful high-tech driving aids. It just can't always park itself, so keep your eyes on the road, and hands on the wheel.
So that's the Lane Departure Warning component. There are three intensity settings for the vibrations, but I found even the High setting to be too subtle to capture my attention. An audible ping might be necessary to rouse some offenders.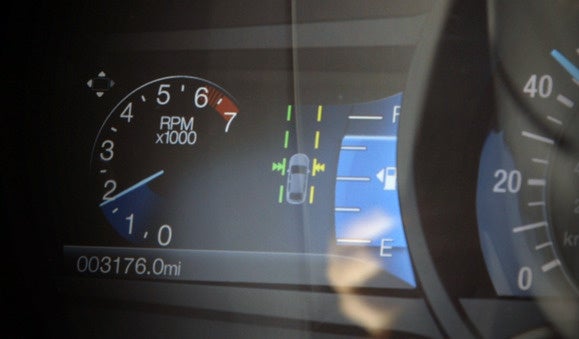 The only visual indication of a breached lane is on the left side of your steering wheel—the broken-line lane marker turns from green to yellow (and evetually to red).
Decidedly less subtle is Ford's Lane Keeping Assist feature. When it's toggled on, the car's steering system will take control of the wheel, and gently nudge you back into the correct lane as soon as you begin to drift. It feels like a magnet is carefully pulling you back to safety. Is it weird? Yes. Did it make feel like OMG WTF IS HAPPENING?! No.
On face value, these lane-keeping tricks should offend me on philosophical level. But in practice, I never had a problem with them. Some evidence shows early iterations of lane-departure safety aids haven't made drivers any safer. But my gut instincts tell me motorists need as many "you're driving like a dumbass" alerts as they can get.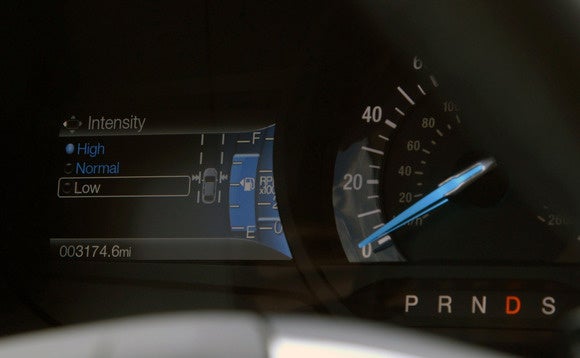 If you don't like the lane-keeping features, you can dilute the system, or turn it off entirely.
In addition to three levels of vibrations and the ability to toggle off Lane Keeping Assist, all the lane-keeping tech can be shut down entirely via a prominent button on a steering column stalk. Also, the system doesn't even kick in unless you're driving faster than 40 mph, or if you've activated a turn signal.
Not so enhanced parking assist
The Edge's headline robo-feature is Enhanced Parking Assist. Earlier systems only automated parallel parking, but Ford's latest version will back the car into a perpendicular space. Let me describe how it works—with reality checks.
Find a spot: You start by double-pressing the parking assist button as you slowly creep through a parking lot. The system will scan for appropriate spots.
Reality check: The system ignores plenty of perfectly suitable spots. I sometimes had to "trick it," driving forward and back, to make it recognize the spot I wanted. Indeed, sometimes only one spot is suitable, like when you need to park in front of a specific house for loading or unloading.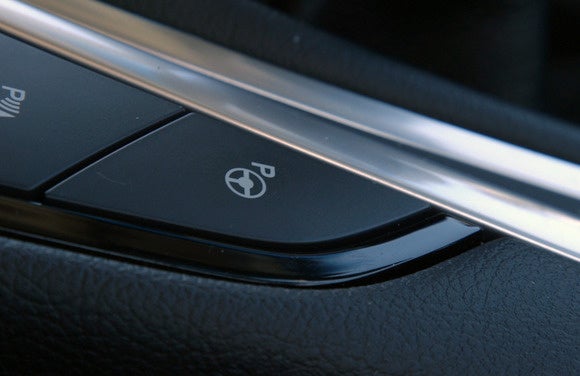 Press the parking assist button twice to tell the system you want to park perpendicularly.
Pull forward: Once you've identified your target spot, the console display tells you to drive forward to start the parking maneuver.
Previous Page 1 2 3 4 5 Next Page