Why Windows 10 Mobile matters for business
Microsoft's first Windows 10 phones are shipping, even though Windows 10 isn't quite finished. These flagship devices may be priced too high for general business use, but they have some intriguing new features that may have significant business advantages.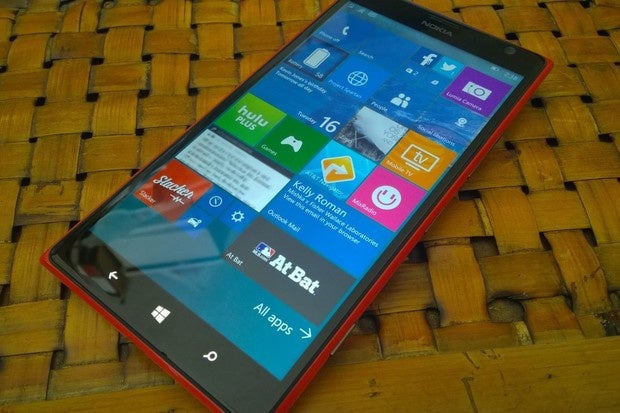 The first market that Microsoft is targeting with its new Lumia 950 and 950 XL flagship phones is the neglected enthusiast audience. But they're just one of the two markets Microsoft CMO Chris Capossela recently suggested (at the Citi Global Technology conference) that Microsoft can "serve incredibly well." The other is business. "We know business customers want a very, very secure phone that's incredibly good at calendar management, at email, at productivity, and Skype for Business, et cetera," Capossela says. But that might be underselling the business potential of Windows 10 Mobile.
Many of the Windows 10 features match what other smartphone platforms provide, from mobile device management (MDM )and encrypted containers for enterprise apps and documents, to a business app store that covers free and org-licensed custom apps (although not yet paid-for apps), to USB On The Go for connecting peripherals.
Microsoft is building iris recognition into its new Lumia handsets rather than the fingerprint scanners of iPhone and Android handsets (several of which have turned out to store fingerprints insecurely). That makes for convenient security; you just look at the phone screen as usual, and it unlocks. The Windows Hello system can do more than unlock the phone. It can also sign you in to Outlook.com, OneDrive, correctly configured versions of Active Directory – and Azure Active Directory, which in turn gives you single sign on for any cloud services and on-premises Web apps your business is managing through Azure AD. (Azure AD currently supports over 2,500 services for SSO.)
This is still two-factor authentication. The device itself (which is a known and managed device) is one factor and the biometric credential is the other factor. But it's significantly more convenient for users than traditional 2FA systems, or even the increasingly popular use of a phone to authenticate. If you can log in to a business service, on your phone or on a PC you're using your phone to sign in to, just by looking at your phone, you don't have to type in a security code, or wait for an authentication message to turn up.
Windows 10 Mobile also takes a more pro-active approach to bringing you business information. Microsoft's intelligent assistant, Cortana, goes beyond the voice search and personal organization that Siri also offers, with integration into business systems like Office 365 and Dynamics CRM. That means you'll be able to tell Cortana to remind you to offer a discount or ask about a recent order next time you talk to a customer who's in your Dynamics system, even if they're not in your own address book; that will have Cortana popping up with the reminder when you phone, text, email or visit their office.