2016 will be a big year for health IT
Administration officials and lawmakers look ahead to policy changes that would improve EHR usability and interoperability in the coming years.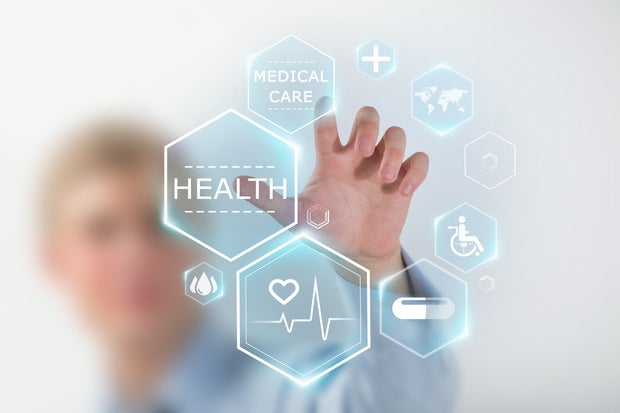 Policymakers are predicting that 2016 will be a big year for health IT.
At an event this week hosted by the Bipartisan Policy Center (BPC), administration officials and members of Congress outlined their plans to push ahead with regulations and legislation that seek to spur on the use and effectiveness of electronic health records.
In particular, officials are seeking to address the lingering challenge of interoperability, where EHR systems, while already broadly adopted, are unable to share patient information with one another, undermining the vision of a system where data moves seamlessly among providers, payers and other players in the healthcare ecosystem.
"Adoption is going through the roof. It's really exciting," says Janet Marchibroda, director of the Health Innovation Initiative at the BPC, a Washington think tank. "But we still have more work to do. We have the systems in the offices, but we need the information to be shared."
This week's event and the broader push for policies to advance the effectiveness of EHRs come amid what many view as a disappointing rollout of a federal health IT framework.
Feds are optimistic about health IT interoperability in 2016
Karen DeSalvo, the national coordinator for health IT, remains optimistic about a fully interoperable healthcare network, however. She points to a smattering of systems that have broken down the barriers to sharing data so that, say, when someone is injured or fall ill while on a trip, their doctor back home will receive a prompt notification about the treatment they received.
"Sometimes that world seems a long way off, but I want to remind and reassure you that it happens every day," De Salvo says. "It's beginning to happen all across this nation, but what is not happening is [it being] everywhere all the time. Similarly, we're not where we need to be with usability -- the systems still feel clunky and it's hard to not only put in data but to extract data. But the future is closer than we all think due to changes not only in the technology level but in the policy and systems level."
DeSalvo looks ahead to a health IT environment where data is unlocked, systems can easily communicate with one another, and application designs are more user-friendly and intuitive. The role of the federal government in nudging the industry toward those goals is an open and evolving question, though it is generally agreed that the government should not take an overly prescriptive role in setting standards.
At the same time, DeSalvo says that her office will continue to work to encourage the EHR vendors in the private sector to compete within common standards, to move past the current situation where interoperability is held back by different systems running on different standards.