3 ways Microsoft can ruin Minecraft, and 3 ways it can make Mojang even better
Microsoft's US$2.5 billion acquisition of Mojang could give it the money to take Minecraft to the next level, or it could shackle it with proprietary restrictions. Let's hope for the former.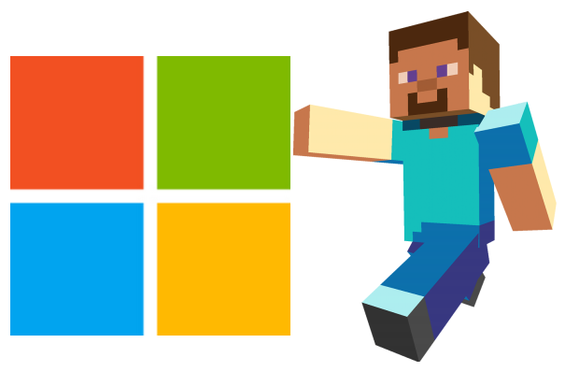 With more than 50 million copies sold, a robust line of toys and other accessories, and a near-endless legion of fan-created YouTube Lets Plays, there's no doubt that indie game Minecraft is a colossal hit. Heck, it's a veritable cultural phenomenon. But now, there's reason to question the future of the blockbuster game, as Microsoft has announced that it's buying Minecraft maker Mojang for $2.5 billion. What's more, Mojang founder and Minecraft mastermind Markus "Notch" Persson is departing once the deal is complete.
It's a monumental moment for the future of Minecraft: Will Microsoft's structure and piles of cash boost Mojang to ever-more-stratospheric heights, or will the company fizzle out in Rare-esque fashion? It's all in how it's handled.
Here are three things Microsoft can do that would ruin Minecraft--and three things it could do to make the game even better.
3 ways Microsoft can ruin Minecraft
1. Stuff it full of in-app purchases
In an era where so many games are given away for "free," only to be riddled with in-app purchases that cripple their design, Minecraft is a breath of fresh air. Whether you're on a PC, a mobile device, or a gaming console like the Xbox 360, you pay one flat fee for Minecraft, which entitles you to free updates for the life of the game. If Microsoft takes the Electronic Arts route and introduces in-app purchases unlocking the game's more obscure craftable items or entirely new content, it'll suck a lot of the magic out of the game's sense of wonder and exploration.
2. Restrict the game to Microsoft platforms
Microsoft's saying all the right things for now, promising to keep Minecraft alive on competing platforms, including PlayStation, iOS, and Android. Indeed, Minecraft's far-flung availability plays right into newfound Microsoft CEO Satya Nadella's focus on cross-platform services--a push that has seen Office revealed for the iPad before Windows tablets.
But "plan[s] to continue to make Minecraft available across platforms" can easily be changed; witness how Microsoft's othermajorgamestudios focus solely on Microsoft platforms. And even if Microsoft keeps the game alive on other operating systems, there will no doubt be great temptation to make the Windows and Xbox versions the definitive one in some way.
Don't do it.
3. Transform Minecraft into a visually rich productivity tool
Microsoft has to resist the urge to make Minecraft into something it's not, and especially not try to shoehorn the game into Microsoft's overarching productivity focus. If Minecraft's open world can be converted into some sort of visually rich productivity tool, let it come from the community! The game's already been used to make working hard drives and to-scale geographical recreations of Denmark, after all.