5 ways the Apple Store could embrace a luxury vibe
Apple senior VP of retail Angela Ahrendts is on a mission to make the Apple Store more classy. Here's what she should do.
A 15-inch MacBook Pro with Retina display can be more expensive than an Hermès bag, so why shouldn't stepping into an Apple Store replicate the same luxury retail experience?
That's the one question Angela Ahrendts, Apple's senior VP of retail, is trying to answer. Two years ago, Ahrendts left her gig as Burberry CEO and is now in charge of making the Apple Stores more chic. She instituted private try-on appointments for the higher-end Apple Watches and has been extremely selective as to which third-party accessories hit the floor room. According to The New York Times, this week a few Apple Stores will start selling a $1,990 wireless speaker made by French audio company Devialet. All thanks to Ahrendts.
But why stop there? Here are some more humble suggestions for how Ahrendts can continue fancy-fying the Apple Store.
Make all new product launches appointment-only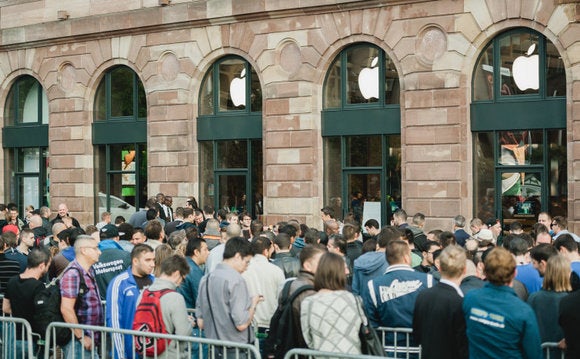 For luxury retailers, there's probably nothing more unsightly than seeing a line of people camping out in front of your store. Yet long lines forming outside the Apple Stores are indicative of the company's blockbuster product launches. Or they used to be. Now that you can pre-order any Apple product online and get it delivered the day it goes on sale, these lines are not only unnecessary but they actually create a lousy customer experience.
Ahrendts already pushed for people to purchase the Apple Watch online or to schedule an appointment to try one on. Taking it one step further, every new in-store product purchase, try-on or pickup should require an appointment, and there will be limited number of appointment spots per day to avoid crowds. There is no reason why the Apple Store should ever resemble the opening of the new Star Wars at your local movie theater. And if your customers can't figure out how to book an appointment or place an order online, then you probably don't want them walking around with your products in the first place.
Switch out the maple wood display tables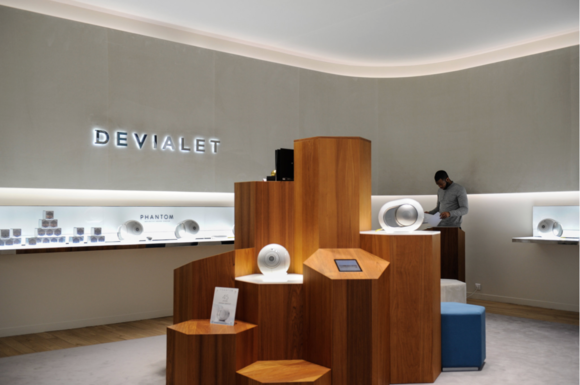 Credit: Capucine Granier-Deferre for The New York Times
Don't get me wrong: the display tables found in every Apple Store are not cheap. They are made from solid maple wood by Fetzer Woodworking and can cost several thousand dollars. But there is only so much you can do with pale, plain maple. If Apple were to switch out the maple for a type of wood that's a cut above—like cherry, oak or walnut—the tables would bring richer color and warmth to the Apple Store, making them more inviting.