5 ways the Apple Store could embrace a luxury vibe
Apple senior VP of retail Angela Ahrendts is on a mission to make the Apple Store more classy. Here's what she should do.
Not only that, but a premium type of wood is easier to carve into curves and rounded edges, opening up the possibilities of creating a more interesting and fluid floorspace. After all, the iPhone has rounded edges, so why shouldn't the display tables at the Apple Store? Furthermore, Apple should start moving beyond simply showcasing devices on traditional tables. For example, take a look above at the display of the $1,990 Devialet speaker in its Paris store. It wouldn't look as good (or be as easy to build) if it were made out of maple wood.
Get a fashion designer to redesign the blue Genius T-shirt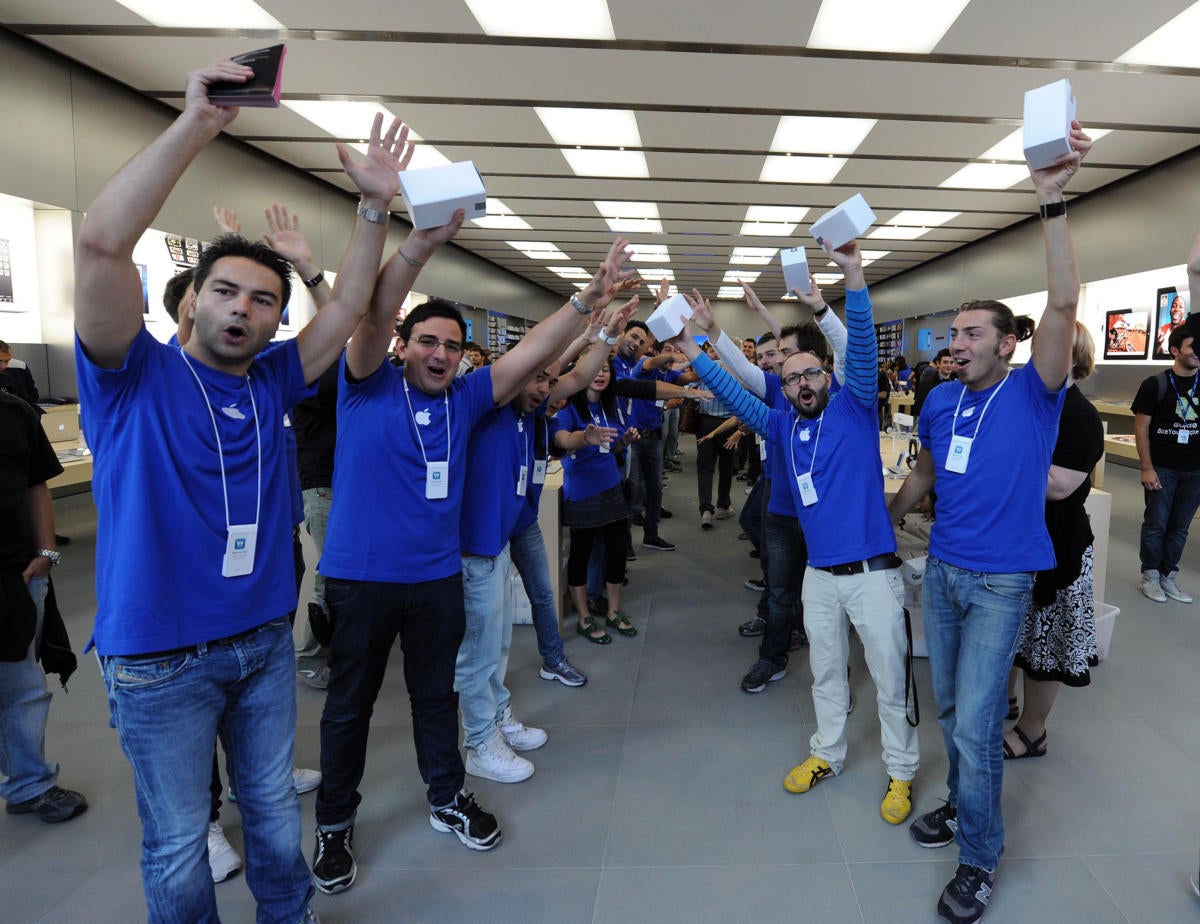 Ahrendts used to be the CEO of Burberry, so we're surprised she hasn't already replaced those tired old T-shirts every Apple Store employee has to wear. We know it must be incredibly difficult to create a "uniform" that will look good on thousands of employees all over the world, but certainly Apple can do better than a plain blue T-shirt. Even that particular shade of blue is boring.
How about recruiting an up-and-coming fashion designer to create a new Genius look by redesigning the T-shirt and name tag? It can still be casual, but maybe with a breast pocket for the Apple Pencil? Made from material that can be used to wipe computer and iPhone screens? Or something in the "athleisure" style to match the Apple Watch Sport?
Start integrating multimedia and technology
During Ahrendts's tenure at Burberry, the fashion brand's retail location in London became one of the most technologically advanced stores in the world. It had 100 screens and 500 speakers that were synchronized to create "disruptive digital takeovers."
The London Burberry store also had RFID chips woven into the clothes to trigger multimedia elements whenever shoppers picked them up. For example, whenever a customer walked by a mirror with a certain garment, the mirror would turn into screen depicting video of that garment during a runway fashion show. And that's what Ahrendts did for a clothing company, so we're not entirely sure why she hasn't brought some of those elements to the retail spaces of a tech company like Apple.
Stop selling basic accessories separately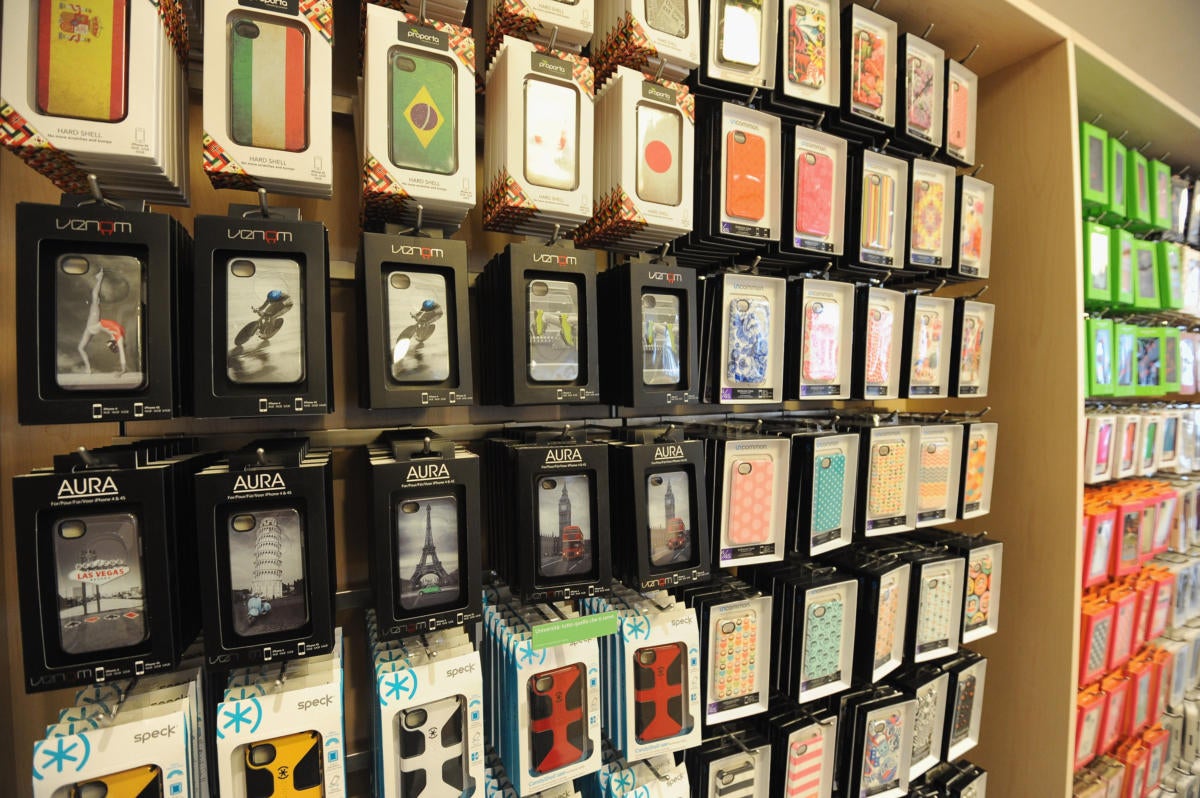 You would never be asked to pay for an additional resort fee at the Four Seasons, so why is Apple nickel-and-diming its customers? The latest and most egregious example of this is Apple selling an Apple TV Remote Loop separately. Yep, the most innovative tech company in the world is now selling a plastic wrist strap for $13.