Apple Music's potential is bigger than even Taylor Swift can see
It's good that Swift's open letter helped Apple see the folly of asking artists to go without royalties for three months. But Apple Music could pay larger dividends.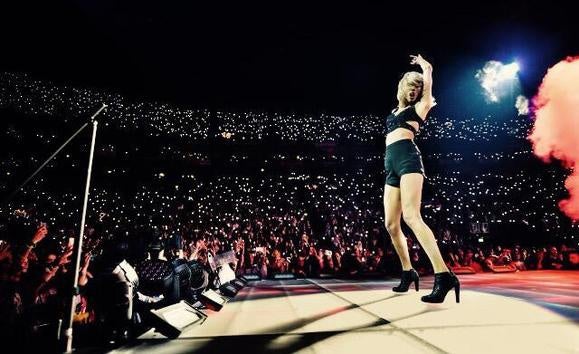 It doesn't officially launch until next week, but Apple Music is already hitting some sour notes. First there was the slightly off-key introduction with some cringeworthy dance moves from Senior Vice President of Internet Software and Services Eddy Cue. Then there were the pot-shots from its biggest competitors, with Spotify CEO Daniel Ek's dismissive tweet and Rdio's welcome letter. But it was all just noise until Taylor Swift added her sizable voice.
The prodigious pop star created a stir Sunday by posting an epistle to Tumblr that outlined her reasons for holding back her runaway hit record 1989 from Apple's service. The TL;DR summary? Money. Potentially losing Swift's hit-infused pop masterpiece is a obviously a blow to Apple Music, but even more damaging than the inability to stream "Blank Space" and "Style" is the negative attention her letter drew immediately. To say Taylor Swift yields influence over the young and hip is to underestimate her nearly 60 million Twitter followers, and criticizing an Apple product just days before its release--not to mention getting the largest company in the world to flip-flop just a few hours later--shows the kind of power she has.
But while Swift made a point that many musicians and fans certainly supported, her screed overlooked a key aspect of Apple Music, one that gives artists of all kinds a tremendous opportunity to be seen and heard by millions and millions of ears.
Bad blood
When Apple's subscription music service was finally unveiled at WWDC, it was most remarkable for its overall unremarkableness. For the same $10 a month as Spotify, you get access to a surprisingly similar set of features: a library of some 30 million songs, hand-curated playlists, an ad-free personalized radio service and offline listening. But Apple Music still sets itself apart in several ways, first and foremost by offering everyone who signs up a 3-month free trial, eclipsing the two-week or 30-day test drives other services offer to first-time subscribers.
As Swift pointed out, Apple initially planned to withhold any royalties during these trials. To compensate, Apple acknowledged it will be ponying up a few extra percentage points over the industry standard (which hovers at around 70 percent), but Swift nonetheless found Apple's terms to be "shocking, disappointing, and completely unlike this historically progressive and generous company."
It's hard to argue with her. Apple has long been a pioneer of the digital music revolution, championing artists and spotlighting new and undiscovered music. Its iPod ads made overnight successes of artists like Feist and Caesars, and the iTunes Store helped turn a generation of P2P traders into legitimate online buyers spending billions on downloads each year. Without it, the industry might still be chasing its tail.