Apple TV is dead, long live Apple TV!
Apple may have buried a branded television set, but its Apple TV box does 95 percent of the job, analysts argue.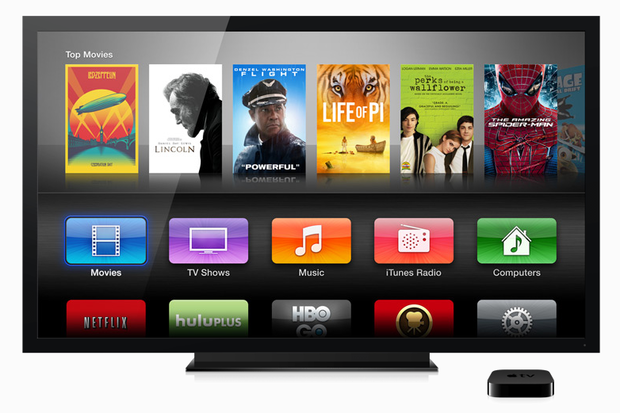 Apple will not enter the television set market with its own long-lauded, long-expected hardware, according to an online report, putting an apparent end to one of the more persistent rumors weaving around the Cupertino, Calif. company's future.
That's good news, said one analyst.
"I never thought it made strategic sense," said Jan Dawson, chief analyst at Jackdaw Research, in an interview. "The TV has been reduced to the glass, just a screen from the hardware perspective, a black rectangle with a very small border attached to the wall or against the wall. There was no room to make it look better or make it look like an Apple-designed product, which are meant to be seen and handled and in public."
According to the Wall Street Journal (subscription required) earlier this week, Apple shelved plans for a high-definition television set more than a year ago, effectively killing a product that never was. The newspaper contended that the firm could not come up with features that would differentiate an Apple-branded set from the rest of what is a very competitive, cut-throat market with thin margins at best.
Analysts, including Dawson, thought that was a smart decision, if, as they assumed, the Journal story is accurate.
"I was very bullish on an Apple TV ... two years ago," said Patrick Moorhead, principal analyst at Moor Insights & Strategy. "Then it would have made a great product, and one that played to the strategy of the living room as the center of gravity for content consumption in the home. But viewing has shifted, is shifting, every year from a single big screen to a lot of smaller screens."
In other words, while an Apple-branded television set might have made sense earlier -- the company has been exploring the idea for almost a decade, and since 2009 has sold its Apple TV external box -- the concept and its logic has been outpaced by other developments.
Dawson and Moorhead both also argued that, sans a television set itself, Apple is already well positioned with Apple TV. Recent rumors claim it will get a substantial refresh this summer, perhaps including a delivery service with content licensed from the major players in television and film.
"A hockey puck-like device gets you 95% there," said Moorhead.
"What would make an Apple [television set] special that they couldn't fit in a $100 box?" Dawson asked rhetorically. "It would provide the same additional value. From a consumer's perspective, why would I buy an Apple television?"
Especially at the prices Apple would charge to account for its hallmark top-tier materials; the fact that, at least initially, it would pay through the nose for small production runs; and most importantly, a philosophy of such high margins that they would be completely outside the ken of the TV industry as a whole.