Apple's reversal shows that Apple Music really can think different
Independent labels make up the bulk of the music industry, and it's to Apple's advantage to keep them happy.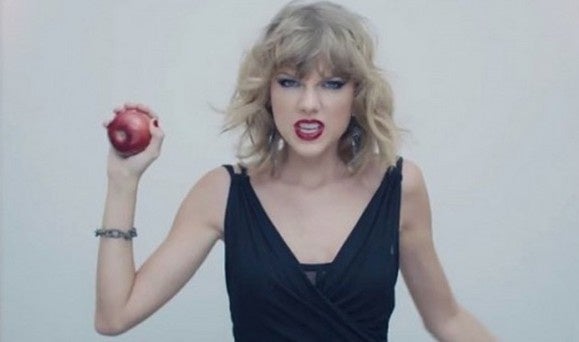 The story of Taylor Swift versus Apple Music is making the rounds, being retold through countless lenses. My favorite version is the one that ends with Taylor Swift gracefully riding a Photoshop dragon away from Cupertino, but I have a flair for the dramatic. Nearly all the stories I've seen have simplified things down to a superstar singlehandedly making Apple back down from its stance of not paying artists and labels for stream their music during a three month trial period. This happened, but it's far from the only thing that happened.
Rumors surfaced in October of 2014 that Apple was negotiating with the major labels in hopes of offering its upcoming Music service at a lower price point than competing streaming music services. That didn't work out so well, and when WWDC 2015 rolled around Apple announced a subscription service at the same $10/month starting price point as competitors like Spotify and Tidal, but with a three month free trial.
Over seven months since initial rumors of label negotiations surfaced, most independent labels and artists learned about Apple's new music service like the rest of us: from Jimmy Iovine and Eddy Cue on stage. A launch date of June 30 was given, a clear indication that independents would be offered a take-it-or-leave-it deal.
The indies didn't take it.
'Indies' are bigger than you think
Before we go any further, I need to clarify what I mean by an independent label. You've got the three RIAA major labels, and then there's everyone else. Independent labels and artists are represented by groups like A2IM, Merlin, or the Content Creators Coalition--loose communities, not a legal/media juggernaut. Indie labels can be as small as one person releasing music he or she loves, up to labels like the Secretly Group, Beggars, Merge, and even Roc Nation. Independents take anywhere from 40 to 50 percent of Grammy wins, make up more than 35 percent of total US music revenue, and dominate year-end lists from critical outlets online and off.
So simplifying things down to how "the labels" treat artists or negotiate with large corporations is unfair. Independent labels pay more than a typical major label deal (generally from 30 to 70 percent, with a 50/50 split of profit as a common deal.) Apple's deal with the majors brought a slightly better revenue payout from subscriptions, but with artists and labels paid nothing during the free trial period. Apple was asking artists to take a quarter of the year off from being paid so they can build user base.