Best home security camera: Our favorite tools for keeping an eye on the home front
A boom in wireless security cameras is inspiring a movement in DIY home surveillance. Follow our buying guide and read our reviews to find the best option for you.
Alerts: Home security cameras push notifications to your smartphone when they detect events. Without watching the live feed all day, this is the only way to keep tabs on your home in relative real time. Depending on the camera, it may send text alerts when it detects motion, sound, a face (known or unrecognized), or all three. Some can send alerts to multiple people, usually anyone else in the household using that product's app; others will send emails in addition to text messages as a failsafe in the event you can't access your mobile device.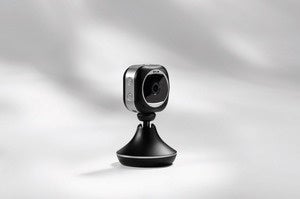 The Flir FX's battery backup ensures the camera will continue to operate during a power outage.
Battery backup: Power outages happen, and clever burglars cut electricity before breaking into your home. When that happens, your camera goes dark and, if there's a crime taking place, you lose all forensic evidence. For this reason, some cameras can also run for a short time on battery power. It's a feature worth looking for.
Cloud recording: Many manufacturers offer cloud storage plans with their camera. With one of these, your recorded video is sent to a remote server and stored for a predetermined time— usually anywhere from 24 hours to a week—and then deleted to make space for new videos. Though sometimes free, these cloud plans usually require a monthly subscription, but are worth it both for their convenience and if you want a surveillance record during a vacation or other extended time away from home.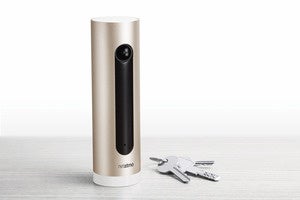 The Netatmo Welcome supports facial recognition and can alert you when people it doesn't recognize come within its field of view (our review).
Facial recognition: A few newer cameras are experimenting with facial recognition. This feature could more accurately be called "facial identification," as in practice it's much better at distinguishing a face from, say, a lamp, than it is at actually distinguishing between one person's face from another's. If you opt for a camera with this feature, know that it typically learns faces through increasing exposure to them, so be prepared to spend a lot of time in front of the lens.
Local storage: Some cameras include memory-card slots in lieu of, or in addition to, cloud storage, so you can store video right on the device. It's an attractive feature as it can eliminate the cost of monthly storage fees. The downside (if there isn't a cloud backup) is that if a crook steals your camera, he takes your forensic evidence with it.
Mobile app: Most of today's home security camera's are accessed primarily through a smartphone/tablet app. In addition to offering you a reliable way to view the camera's live feed, it should offer plenty of options for customizing the way the camera performs. The ability to customize notifications, adjust motion and sound detection sensitivity, and set detection areas are some of the key features to look for. The app should also be intuitive and easy to master.
Previous Page 1 2 3 4 Next Page