Best home security camera: Our favorite tools for keeping an eye on the home front
A boom in wireless security cameras is inspiring a movement in DIY home surveillance. Follow our buying guide and read our reviews to find the best option for you.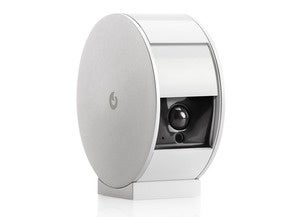 Any home security camera worth its salt will support motion detection.
Motion detection: Assuming you're monitoring your home when it's empty, motion detection is one of the most desirable features in a security camera. Built-in sensors pick up movement within the camera's field of view and trigger video recording. Because these sensors are sensitive to any movement—event a shift in lighting or leaves blowing outside a window—it's important the camera system also offer the ability to narrow the range of detection, adjust the sensor's sensitivity, or otherwise customize this feature to cut down on false alerts.
Night vision: Most break-ins occur after dark, so this feature is nearly as important as motion detection. Technically, most home security cameras support infrared LED illumination, versus true night vision based on image intensification or thermal vision. Be that as it may, some camera's will switch to night vision automatically in low-light conditions, while others allow you to customize when and how it should be activated.
Pan/Tilt/Swivel : Most security cameras—including all the ones in this guide—can be manually tilted and swiveled to focus on a certain viewing area, but this is a purely set-it-and-forget it feature. A true pan/tilt camera is equipped with a motor so that you can move its lens—or even follow a moving object if you're watching a live feed—using its app or browser-based app.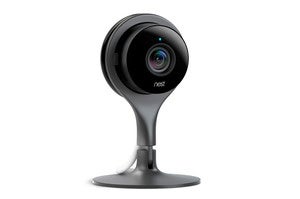 The Nest Labs Nest Cam delivers higher-than-typical 1080p video resolution.
Resolution: No amount of security video will help you if it's blurry, jittery, or otherwise distorted. Look for a camera that offers the highest possible resolution. Most currently offer 720p (often referred to as "high definition" or HD), but some newer cameras are coming out with 1080p (often referred to as "full HD"). Keep in mind higher-res cameras use more Internet and Wi-Fi bandwidth and battery life. Many cameras also offer a software zoom feature (which is not the same thing as having a physical zoom lens).
Scheduling: Scheduling features allow you to tell the camera to turn on and off, detect motion, and/or send alerts at specified times. This is useful when you, say, only want to be notified when your kids get home from school or just want to monitor your home when you're away. It also reduces the amount of false alerts.
Security: There have been plenty of headlines about hackers compromising home cameras, baby monitors, and other Wi-Fi devices to spy on people, so be sure to check what steps has each manufacturer taken to eliminate this problem. Look for a camera that supports up-to-date wireless security protocols, such as WPA2, and make sure it encrypts Internet transmission of your your user name, your password, and the live feeds. Never install a security camera (or a router or any other device on your home network) without changing its default user ID and password.
Previous Page 1 2 3 4 Next Page