Enhance GX-M2/M3 review: US$15 can get you a decent amount of gaming mouse
For the person who absolutely cannot afford more.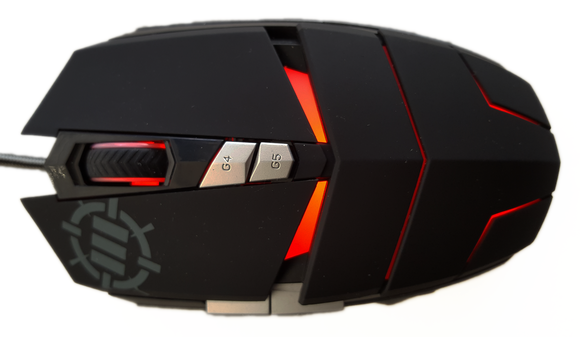 The $40 SteelSeries Rival 100 still too rich for your blood? How about spending...$15?
Earlier this year I had a few "Enhance" mice sent over to me by AccessoryPower.com. I'd never heard of them before, but we don't really do a ton of budget gaming mouse reviews around here so I thought I'd check them out.
And you know what? You can get a pretty decent gaming mouse for cheap. Like, real cheap.
The GX-M2
Let's start with the Enhance GX-M2. This is ostensibly a right-handed mouse, though the shape is (like the Rival 100) about as ambidextrous as could be without sticking two thumb buttons on the right side.
It's surprisingly comfortable, with the soft-touch coating I typically associate with much more costly devices (like Mionix) and an oversized form factor. I don't have enormous hands, but the GX-M2's size fits me a lot better than, say, the diminutive Logitech G303. The rear is raised a bit high, forcing a slightly uncomfortable kink in my wrist even when palm-gripping, but it's otherwise pleasant to use.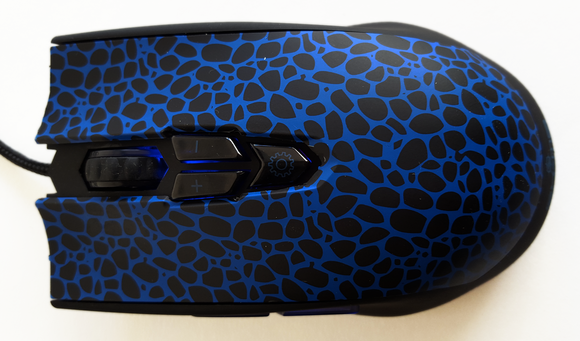 There are eight buttons: Left, Right, and Middle Click, two thumb buttons on the left side, two DPI switches behind the scroll wheel, and a profile switcher behind that. The Left and Right mouse buttons take cues from Razer's DeathAdder, with a lengthy (comfortable) finger groove and flared ends. It feels pretty nice, though the switches are a bit flimsy.
The M2 defaults to a 500 Hz polling rate but you can bump it to the gaming-standard 1,000 Hz in software. The DPI buttons are more static, stepping up and down between the three presets: 800, 1600, and 3200 DPI. That's low for a gaming mouse nowadays, but honestly it's the obscenely high lift-off distance I had the most trouble with. I needed to pick the mouse up almost a centimeter to get it to stop registering movement.
It's a pretty standard gaming mouse, albeit with limited sensor capabilities. There's even accompanying software, allowing you to reprogram buttons or set up profiles. All in all it's a pretty solid product for $15.
My only major complaint with the M2 is the design. Not the form factor, but the awful blue and black leopard print (Giraffe print? Snake print?) on the top. If this mouse were flat black or even black and gray I think it'd look a lot less cheap. The print looks like something I would've seen at Best Buy a decade ago.
The GX-M3
Moving on to the GX-M3, a.k.a. "I'm pretty sure I'm holding Optimus Prime's head." Credit where it's due, the GX-M3 looks decidedly more high-end than the blue animal print of the M2. But—and this is surprising—it's actually not an upgrade aside from the aesthetics.