Even earphones tune into your ears to deliver the perfect sound
Using proprietary software, these earphones augment audio to create a personalized experience, based on how we hear different frequencies.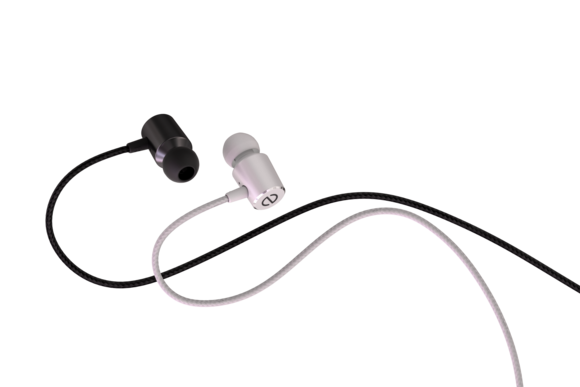 If anything, the Even earphones are more akin to the BoomStick, a dongle that can make even cheap earphones sound amazing ($99 MSRP, available on Amazon). I tried the Even earphones hooked up to the BoomStick so I was able to test their sound quality literally side-by-side. The BoomStick on its own delivered a more robust sound—it was more of a "wow" moment—whereas the Even earphones seemed to deliver a more subtle augmentation of the vocals and the bass. I even re-calibrated my Even EarPrint to be more intense (basically, I played dumb when I heard the frequencies until they got louder a few seconds later), and it still didn't blow my socks off the way the BoomStick did. Maybe my ears are just that good.
The problem with the BoomStick is that it's the same price, but you don't get the premium earphones. So if you're looking to buy a new pair of earphones, Even will make you think you're listening to Rihanna at full volume when you're not.
The Even earphones went on sale in June for $99 on the company website and they will ship in August. You can also go on the Even website to get a sense of how the EarPrint technology works.