Here are the details of the Surface Book and Surface Pro 4 chips, and why they matter
Know what you're buying, before you open your wallet.
Depending on how Microsoft configured the chip to run in the Surface Pro 4, it could offer truly stupendous battery life that the two hotter and faster CPUs can't touch. And it'll do this while offering better performance than say, an Atom X5- or Atom X7-based Surface 3.
What Surface Pro 4 to buy
With this information in hand, the sweet spot for performance for the pre-configured models is the Core i5 with 8GB of RAM and the 256GB SSD. But that puts you into the $1,430 price range, however, which is pretty painful.
Unfortunately, Microsoft's "customize" button is no help, as it just walks you through the increasingly expensive Surface Pro 4 units.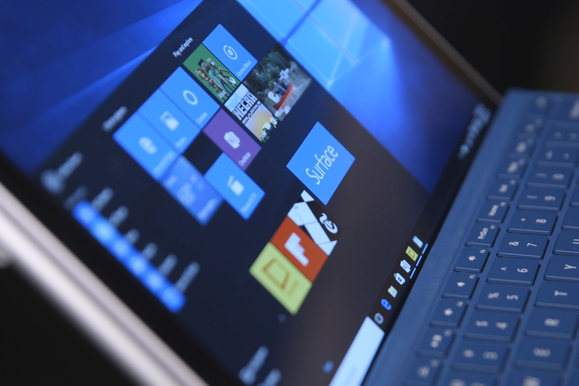 The basic specs of the Surface Pro 4 are the same, including its 12.3-inch display with a crisp resolution of 2736x1824 pixels. Credit: Peter Ruecktenwald
Picking the Core m3 version, for example, doesn't yield any actual options. Ideally, if you're just a regular user and don't drive Photoshop all day, you should be able to buy a Core m3 SP4 with 8GB of RAM and 128GB of RAM. But you can't. Likewise, the options for the Core i5 version only let you pay for more storage or more RAM. For someone more sensitive to performance and price, it would be nice to get a Core i5-based Surface Pro 4 with 8GB of RAM and 128GB SSD.
To be fair, I have used a Dell XPS13 for a few months with "just" 4GB of RAM for general computing, including a bit of Photoshop, and it was fine thanks to the SSD. Still, there were a few occasions where I wished I had 8GB of RAM.
So, which one should you buy? Again, realizing that the three CPUs here will yield markedly different results, here's what I'd recommend:
Buy the Core m3 SP4 if your top priority is battery life, cost and more performance than an Atom-based Surface 3. Just know it will be slower in graphics and CPU tasks than the other two units. One thing to be aware of: the Core m3 does not have vPro, which may be a deal-breaker for a managed corporate environment.
Buy the Core i5 SP4 if you do more intensive chores such as Photoshop, Lightroom or light-duty video editing. The extra 8GB will help, and the Core i5 should outpace the Core m3 in CPU tasks and be a little faster in graphics tasks. And yes, vPro is supported on the Core i5 version.
Buy the Core i7 SP4 if you really need faster graphics performance. On the CPU side, you may see a 15 percent or so performance difference, too.
Previous Page 1 2 3 4 Next Page