How Google and Apple will smartify your home
The automation revolution starts Thursday. Here's what's coming soon to your house.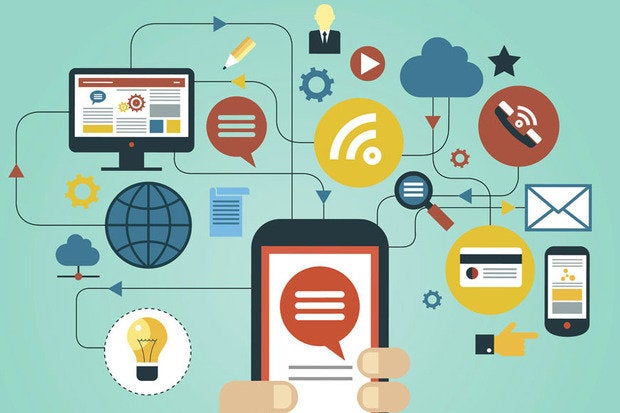 The next big culture shift in consumer technology is clearly home automation. Over the next two or three years, a dizzying array of home appliances and devices will connect up with your phone and TV box to make everything "smart" (which, let's face it, is a euphemism for "more fun but also more expensive and complex").
In fact, "home automation" isn't a great name because manual control of household objects is a major benefit. So let's call it "smartification."
As with all mainstream technologies -- including PCs, laptops, mobile phones, tablets and now wearables -- smartification is something that has existed for years as a technical hobby. Now, it's about to become something ubiquitous.
Soon, everybody will be rushing to CostCo, BestBuy and Amazon.com to buy doorbells that connect with your smartphone to show you who's at the door, lights that can turn any color, coffee pots that brew based on the traffic and hundreds of other smart products.
The mainstreaming of this category begins this week -- I'll get to that in a minute. But first let's be clear about what "home automation" is and how it's changing.
The buzzword that's associated with home automation, and about which there's too much confusion, is the so-called "Internet of Things." (As I've written in this space, I don't believe the Internet of Things (IoT) will unfold as predicted, but it will definitely be a big deal.)
IoT is nothing more than an overly broad and extremely generic label slapped on any kind of device that's not a "computer" per se but has a low power radio in it for sending and/or receiving data, and a low-power chip for processing instructions. IoT technology also includes the electronics that provide some level of access to the functioning of the device.
Home automation is simply the domestic, consumer wing of the IoT.
And now, I'll explain why home smartification is going mainstream.
Google Brillo
Google's annual developers conference, called Google I/O, starts Thursday in San Francisco.
The company hasn't revealed much about what will happen at Google I/O, but I do expect big news on the IoT and home automation front. (I'll be at the event along with Computerworld's Sharon Gaudin, and will report back with my thoughts on any big news.)
A tech news site called The Information revealed last week that Google is working on an IoT operating system code-named "Brillo" that will probably ship as a version of Android.
This appears to be a wholesale rethinking of the home automation approach Google took three years ago when it announced a platform called Android@Home. Google launched big -- then nothing happened. The whole initiative kind of fizzled, and Google stopped talking about it.