Indie games leave E3 for a press event of their own
The first annual Horizon conference showcased a ton of exciting indie games, including new games from noted developers Robin Hunicke, Keita Takahashi and Phil Fish.
We also learned that Ben Esposito-who helped make The Unfinished Swan for PlayStation 3-is working on a weird little PC game called Kachika. It's shaping up to be a series of challenges that you solve by clicking to create a hole in the ground and dragging that hole around making it bigger by sucking up trees, cows, houses, and pretty much anything not nailed down. You can right-click to eject stuff you've sucked into the hole, and you use those two simple actions to solve puzzles like helping chickens cross a road. Esposito doesn't know for sure when the game is coming out or where you'll be able to play it-a common refrain at this casual conference-but he's filled the game with whimsical artwork and hidden jokes. Suck in two rabbits, for example, and watch your hole quickly grow as the bunnies get busy; right-click a moment later and a whole family of rabbits will come flying out of the hole.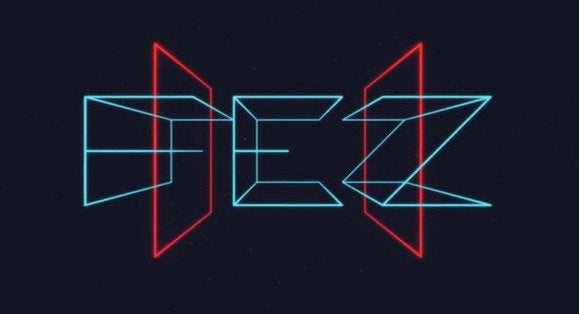 This teaser image for FEZ 2 closed out the first Horizon press conference, proving that even indie game designers aren't immune to the allure of teasing a new game at E3.
Of course, no press conference would be complete without "one more thing" to close out the show, and Horizon didn't disappoint. At the end of the show, we saw a very brief trailer for Fez 2, presumably the sequel to the critically-acclaimed indie game Fez from Polytron Corporation. We don't know when (or if) the game will ever be released, but it's clear that Fez creator Phil Fish hasn't forsaken game development-yet.