Microsoft hides US$43 billion Apple-esque business in plain sight
'More Personal Computing' unit, combining devices and software and services, serves critical strategic purpose.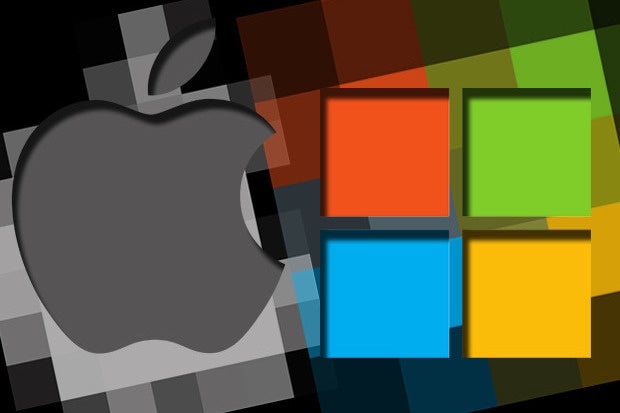 Microsoft has created a $43 billion business, a potential Apple-and-OEM-esque company-within-a-company that could be used to take up the slack if some of its computer-making partners falter -- or much less likely, go independent if Redmond decided to spin off into parts.
With last month's reshuffling of how it reports financial results to Wall Street, Microsoft used pieces of six different groups to build three new segments: Intelligent Cloud, Productivity and Business Processes, and More Personal Computing.
Intelligent Cloud is composed of the Windows server licensing business, enterprise services and Microsoft's Azure cloud platform. Productivity and Business Processes, meanwhile, is based on the Office franchise -- both consumer and commercial, both perpetual licensing as well as Office 365 -- along with the Dynamics CRM (customer relationship management) portfolio. More Personal Computing includes Windows, Bing search revenue and all of Microsoft's own hardware, from Surface and smartphones to Xbox.
It's the latter -- More Personal Computing -- that grabbed attention last week as its executives unveiled new Lumia smartphones, a fourth-generation Surface Pro, and most surprisingly, the Surface Book, Microsoft's first laptop.
Last month, Microsoft explained the changes to its reporting -- those changes will be used for the first time on Oct. 22 during the September quarter's earnings call -- and gave financial analysts an idea of where revenue in previous periods would have appeared under the new regime.
According to Microsoft, More Personal Computing would have booked $9.2 billion in revenue if the unit had been in place for the $22.2 billion June quarter. When expanded to include all of fiscal year 2015 -- which ended June 30 -- More Personal Computing would have recorded revenue of $43 billion of the total $93.6 billion.
In other words, 42% of all second-quarter Microsoft revenue and 46% of all fiscal year 2015 revenue was generated by the pieces now included in More Personal Computing, making it the largest of the company's three reporting segments.
To put More Personal Computing's revenue in perspective, Acer -- the Taiwanese firm that was the fifth-largest OEM (original equipment manufacturer) last quarter by IDC's count -- posted revenue of $1.9 billion for the June quarter. Apple booked total revenue of $49.6 billion that quarter, but most of that came from the iPhone: The Mac, Apple's personal computer, did $6 billion in business, or about 66% of Microsoft's More Personal Computing.
It's More Personal Computing that best resembles the business model of Apple, for the former includes not only operating systems, gaming and search, but also hardware designed by Microsoft, made by Microsoft, to integrate software, services and hardware in ways that its OEM partners simply cannot.