Mojang Unchained: Why Microsoft wants Minecraft maker
Gets Redmond into the mobile, PC gaming market; audience acquisition of millions of game- and world-builders.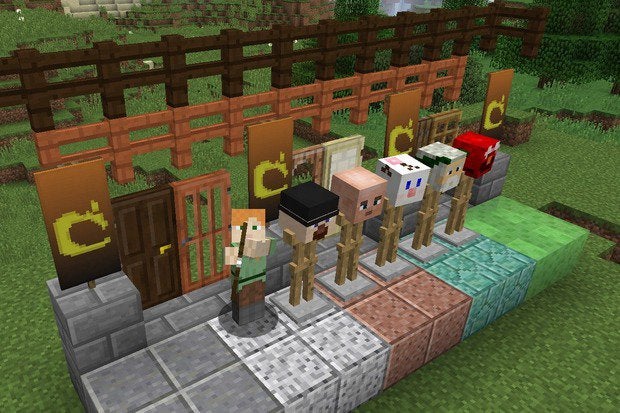 Microsoft Monday announced it would buy Mojang, the maker of the popular digital Lego-like Minecraft, for $2.5 billion.Credit: Mojang
Microsoft today announced it would pay US$2.5 billion for Mojang, the developer of the very popular Minecraft game, a move that some analysts saw as a purchase of the massive community that's evolved around the game as much as an acquisition of the game itself.
"Minecraft has a large game community, and it's much more diverse and a different sort of game player than the traditional console market," said Brian Blau, an analyst at Gartner Research, referring to Microsoft's Xbox business. "It's a lot younger, in the kid and teen range, and that will be new to Microsoft. This will bring tens of millions into the Microsoft fold."
The game's audience is huge. Microsoft today claimed that Minecraft had been downloaded more than 100 million times on the PC, is the top game on Xbox, and the top paid app for both iOS and Android. Nearly 90% of the estimated 15 million paid PC players have signed in within the past 12 months, Microsoft added.
The deal, which had been rumored since last week, with speculation that it would be announced today making the rounds over the weekend, is expected to close before the end of the year, Microsoft said in a statement.
Microsoft also committed to maintaining Minecraft across its multiple platforms, which include Windows, Xbox, PlayStation, iOS and Android. The game is not available on Windows Phone.
But the experts believed that would change, and quickly.
"Although how this fits with [CEO Satya Nadella's] mobile-first, cloud-first strategy isn't obvious, he has emphasized the importance of games as a strategic card for winning in mobile," said Ross Rubin, principal analyst at Reticle Research, in an interview. "I expect that Microsoft will build exclusive value on top [of Minecraft] for Windows Phone. I think that will clearly be one of the main objectives."
As Rubin noted, Nadella has stressed gaming as a critical part to Microsoft's strategy. In his 3,100-word memo of July, where he laid out his vision for the company's future, Nadella said, "The single biggest digital life category, measured in both time and money spent, in a mobile-first world is gaming." He followed with the promise that, "We will continue to innovate and grow our fan base with Xbox while also creating additive business value for Microsoft."
"That [exclusivity on Windows Phone] would likely be in the spirit of downloadable content," Rubin said.
However, Blau disagreed that Microsoft would push Windows Phone using Minecraft because that would risk losing the audience the company is, in fact, buying with the $2.5 billion. "It's possible that that might be part of a bigger strategy, but Microsoft would have to be careful or that could alienate the community," Blau said.