No, PCs don't have fewer exclusive games than consoles
The dark days for PC gaming are behind us, but people still keep saying that consoles have more exclusives than PCs. They're wrong.
"In the past, consoles have had very unique architectures compared to the PC," AMD's David Nalasco told PCWorld around the time of the PS4's launch. "…[Now] if you're developing a game or a game engine and want to port it over to the PC, you don't have to start over from scratch with your optimization. You're starting from a base that has CPU cores that are much more similar, GPU cores that are much more similar, and other feature sets that are much more comparable."
That's important to this conversation. At the same time, the cost of AAA game development has skyrocketed—that's why every major publisher rushes to pump out legions of downloadable content and in-game purchases these days.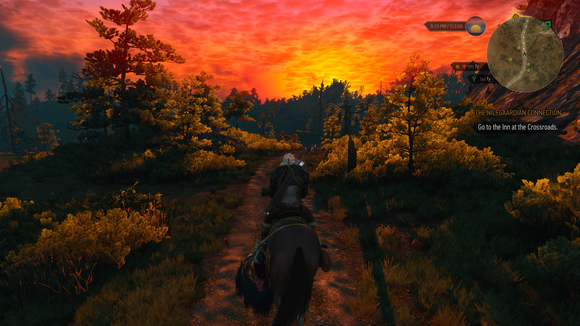 Witcher 3 is just one of the many AAA games available on PCs and consoles alike.
Toss those two major factors together, and developers of AAA games are incentivized to spread their titles as widely as possible. And that's what they're doing! While PC gamers were all-too-often neglected in generations past, virtually every major third-party game released in recent memory also landed on PC. Here's but a small sampling:
Metal Gear Solid V: The Phantom Pain
Call of Duty: Black Ops III
Rainbow Six: Siege
Pretty much all of the big-name games announced at E3 this year are coming to PC, too. Even the so-called third-party exclusives announced at the show were hedged with terms like "console exclusive" or "launch exclusive," as games like the PlayStation's Grim Fandango Remastered also debuted on PC, while the Xbox One's Rise of the Tomb Raider is coming to PCs next year (as well as the PS4, eventually). Heck, even Rock Band 4 is coming to the Oculus Rift.
Home grown exclusives
Sure, Bloodborne is a PS4 exclusive, but otherwise, the list of true current-gen console exclusives is nothing short of paltry compared to previous generations. And the vast majority of those are first-party games or series with deep ties to a particular console, like Halo 5, Uncharted 4, Last of Us, God of War, Gears of War 4, Forza Motorsport 6, Crackdown 3, et cetera. And even those walls are breaking down: Microsoft is bringing its recent Gears of War Ultimate Edition and Killer Instinct as well as the upcoming Fable Legends to PC to help push DirectX 12, which gives developers deep, console-level access to PC hardware.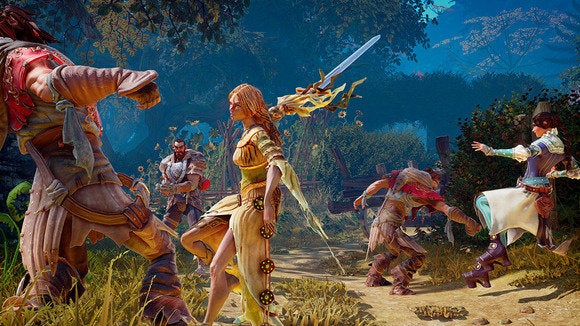 The Fable series has traditionally called Xbox its home, but the upcoming Fable Legends will debut on both Xbox One and PCs.