Razer Diamondback review: A classic returns to life with a hefty price tag
A little piece of gaming mouse history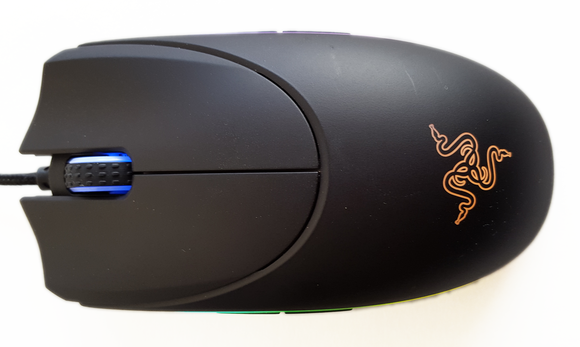 Long ago, before the Naga and the Mamba and the DeathAdder, there was the Razer Diamondback. A relic from another age (2004), the Diamondback was a gaming mouse when the concept of a "gaming mouse" was still kind of an oddity. It came, it saw, it conquered, and then in 2007 it disappeared.
But people spoke of a return, of a second coming of the Diamondback, of a redemption story the likes of which could be sold to Hollywood. It's here. 2015, the Diamondback is back. And it's...well, it's pretty okay.
Tubular
If there's one thing that's likely to sell you on the Diamondback, it's the shape. And for good reason: There is literally no other mouse I can think of with the Diamondback's form factor. It's downright strange.
Pretty much every mouse on the planet fits one of two molds: Either it's a symmetrical egg shape (for claw grippers) or it's fatter and vaguely hand-shaped (for palm grippers). Or, if you're somehow reading this article from 1997, there are also Apple's stupid iMac hockey pucks.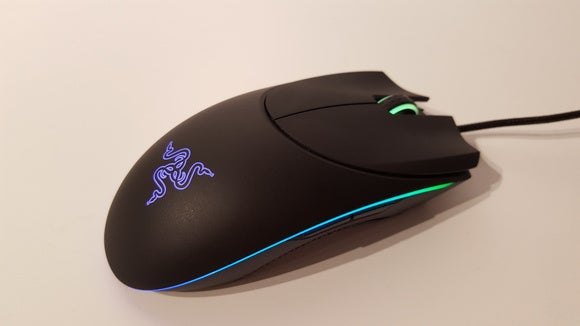 The Diamondback is unique: A mouse that's long and symmetrical and skinny. It feels almost like a palm-grip mouse with the right half lopped off, resulting in some sort of palm/claw grip hybrid. The end is far enough back to press into your palm, but you'll need to pull your pinky in from the side to grab on to one of the textured underside cut-outs.
It's weird—but also weirdly comfortable, for a while. If you can finagle your fingers into the right position, there's a lot to like about the Diamondback. It's ultra-light and glides very smoothly side-to-side, presumably because there's less horizontal surface-area to drag.
I did find myself needing to take more frequent breaks with the Diamondback, though—and this coming from someone who already rocks an ambidextrous mouse and claw grip day-to-day. There's just no getting around how thin the Diamondback is, and I found myself getting hand cramps after two or three hours of use.
Aside from the shape, it's a pretty standard Razer mouse: Seven buttons (Left, Right, Middle, two on the right side and two on the left), matte black plastic, braided cable sheathe, Razer logo emblazoned on the rear, 1,000 Hz polling rate, and a 16,000 DPI sensor. You know, for if your mousepad is the size of a postage stamp.
A few differences:
1) The buttons are...buttons. Razer's other devices (the Mamba, the DeathAdder) have a tendency to build the top out of one single molded piece of plastic. The Diamondback has distinct Left and Right mouse buttons, with ever-so-slightly more resistance as a result. It feels more solid than the DeathAdder.