Sennheiser Urbanite XL Wireless review: Great sound and super-long battery life
At US$300, Sennheiser's Urbanite XL Wireless headphones are a little pricey considering they lack a few of the premium features (such as active noise cancelation) that some of their lower-priced competitors have. But these wireless over-the-ear headphones arguably earn their high price point in other areas, particularly their well-balanced sound profile and impressively long battery life.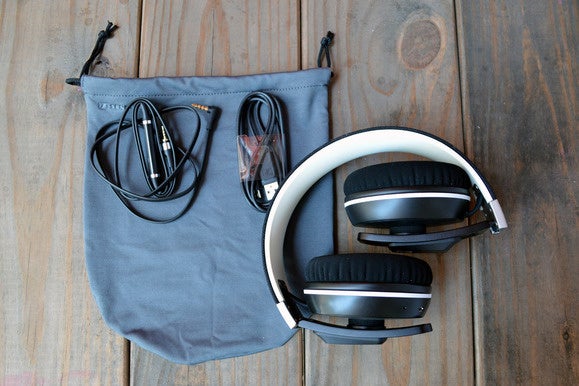 Sennheiser delivers these phones with an audio cable, a micro-USB cable for charging the battery, and a carrying case.
Excellent audio is just one (big) reason to consider the Urbanite XL Wireless as your next pair of Bluetooth headphones. The XL Wireless also sports 25-hour long battery life, according to the company (I got around 21 hours of straight music played at a medium level). That was about twice as much battery life as I got from other Bluetooth headsets, which usually top out about 14 hours (except for Plantronics' BackBeat Pro, which gets a solid 24 hours of straight music).
If you can get past the bulk and you're not interested in active noise cancelation, the Urbanite XL Wireless headphones are definitely worth a look. They're the best-sounding headphones in their price range.