T-Mobile's free stock offer may increase your tax bill
T-Mobile's novel new stock offer sounds interesting in theory, but the IRS will take a bite out of those 'free' shares, according to finance professionals.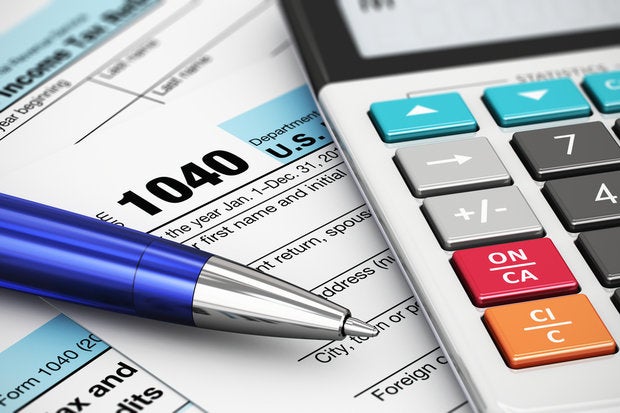 If you're a T-Mobile subscriber, the wireless carrier wants to say thank you by giving you one free share of its stock. If you convince a friend to sign up, you get even more stock. But before you decide to accept the largesse you should know that the gift has a few strings, courtesy of your friends at the U.S. Internal Revenue Service.
If you sell your stock, you'll be taxed - how much depends on your normal tax rate and the share price - and you'll need to fill out additional tax forms. If you get more than one share, you'll be taxed, even if you don't sell it. So is it a bad deal? Not at all. It's simply the modern day equivalent of getting a toaster when you opened up a savings account in old days. However, the IRS didn't tax those toasters.
T-Mobile's other thank you gift - free stuff every Tuesday - got off to a bad start, after numerous reports of app crashes prompted the carrier to pin the blame on heavy demand, via Twitter.
Free T-Mobile stock comes at a price
As part of the latest installment of its "Uncarrier" marketing campaign, T-Mobile is giving away the stock to members of its reward program. All subscribers who agree to accept to the terms are granted one share of T-Mobile common stock. Subscribers who subsequently succeed in getting someone to open a new T-Mobile account will be rewarded an additional share per referral, up to 100 shares a year.
That first share is treated as a rebate on the customer's bill, and it isn't considered income until it's sold. However, subsequent shares must to be reported as "other income" to the IRS, according to Denis Maurer, a San Francisco tax accountant. That means the value of the unsold stock is treated just like any other income, and it is taxed at the same rate. "T-Mobile wants to expense the gift, so it has to be treated (by the recipient) as income." Maurer says.
If you decide to sell the stock, it gets more complicated, because the IRS treats stock sales differently than other forms of income. Generally, any gain on the sale is taxed as a capital gain. The gain is the difference between the price it was purchased at and the sale price. Though T-Mobile customer won't actually pay for the stock, its value is the share price on the day it was transferred to them, according to Jeffrey Kaufman, a CPA based in Daly City, Calif. If you receive more than $600 in stock in any year, you need to file a W9 form with the IRS, he says.