Telltale's Batman is best when he takes off the mask
Batman begins anew.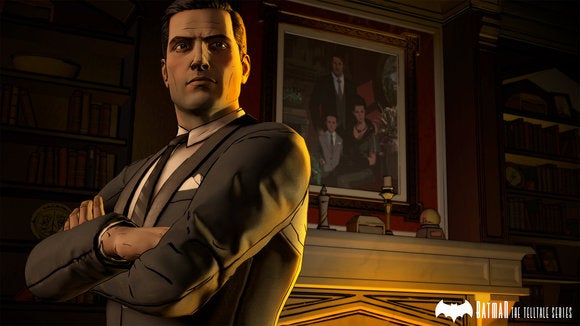 Not only does the pacing play more to Telltale's strengths, but this is a side of Batman we rarely see outside of the comics. Normally Bruce Wayne is treated as a subplot in the films—an "Oh yeah, he's a real person too" aside. And in Rocksteady's games, Wayne might as well not exist.
Telltale's not exactly breaking new ground so far, what with the whole "Harvey Dent campaigning for office" storyline being dug up again from its shallow grave. On the other hand, the studio's at least taking a fresh angle. Batman's at his most vulnerable as the glad-handing billionaire Wayne, and I'm looking forward to exploring that side of things when the episodic game kicks off later this year.
As long as I can stomach those interminable "action" scenes.