The Apple Car is the company's road to the future
For a product that doesn't exist and may not come to market for many years, there's still an awful lot of talk about the Apple Car.
The dangers of artists' conceptions
This brings us to Motor Trend, which posted a feature package about the Apple Car that included, at its centre, an artist's conception of the interior and exterior of the car.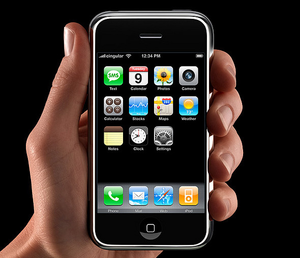 I've never been a fan of mock-ups of anything, because (quite simply) mock-ups aren't product design. Sometimes mock-ups can be useful in getting your ideas across and, when restrained and done with a huge amount of detail, they can be an effective illustration, but that's the rare case. Mock-ups are often the product of a single designer working on a short time-frame to create usable art for a publication. They have no business constraints. Interfaces don't have to be functional, only look familiar. Hardware doesn't have to actually work, it just needs to look interesting.
And, of course, mock-ups are almost always about what we know now, extrapolated into the future. This is why all the iPhone mock-ups in 2006 looked like iPods with a cellphone keypad tacked on. Apple, meanwhile, will take years of work with entire design teams to create a real Apple car that will contain a whole bunch of new ideas.
What I'm saying is, the Motor Trend story is a fun flight of fancy, but does it tell us a lot about the Apple Car, really? No. How could it?
Call in the Germans
The one other piece of Apple Car news recently was a report that Apple had set up a car lab in Berlin. As someone I know who has traditionally loved German cars puts it, "The Apple Car is part German? Now I'm listening."
The Germany report suggests that Apple is scooping up automotive industry talent that's frustrated by the conservative, slow pace of incumbent automakers. It's an interesting thought, that Apple's reputation for innovation and the fact that it's a blank slate in terms of automotive engineering may allow Apple to build its car team.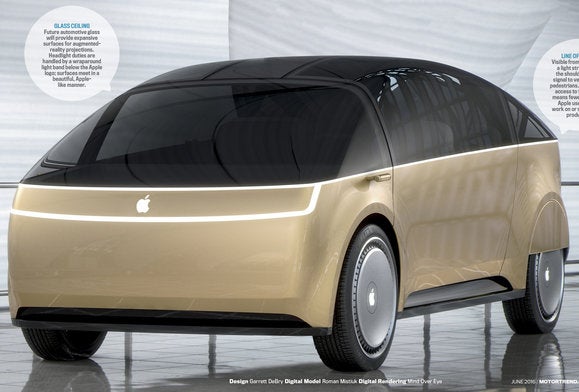 So there are people in Silicon Valley and maybe Germany working for Apple on something car related. This seems like a sure thing. The real question, to me, is what Apple is thinking about the long game. Apple's brand promise is one of affordable luxury - it makes premium items, not cheap items, but they're items that middle-class people can afford.
How does that work in the long run in the automotive world? Tesla's much ballyhooed 'cheap' car, the Model 3, has a base price that's more expensive than the most expensive car I have ever bought. Is Apple's goal to make US$70,000 cars or US$30,000 cars? Will it go it alone, as Tesla has done, or find partners? (It seems impossible to imagine Apple teaming up with one or more carmakers, but it also seems impossible to imagine Apple selling a line of cars, so...)