10 tips to master the Google Play Store
Find out how to get a refund on a terrible game, keep the kids from racking up in-app purchases, and learn what all hidden knobs and dials do.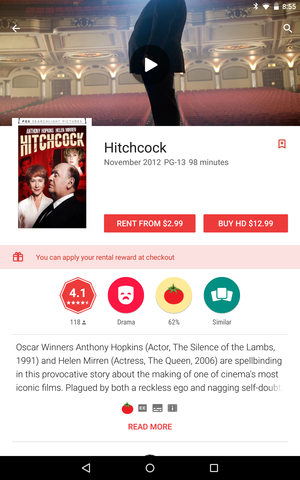 Google Play often gives out a free movie rental to Chromecast owners, along with other various goodies.
Recently Google started giving away a new game each week from its Family section.
Create a wishlist
It's an easy feature to overlook, but the ability to create a wishlist is tremendously useful. This way if there's a game or other app with a large file size you know you want to get, you can add it to the wish list then return when you're back home and connected to Wi-Fi.
To do this, touch the bookmark icon on an app's page. Or you can do this from any listings section by selecting Install from the other menu options. Your wishlist is always available from the slide-out menu on the right.
Previous Page 1 2 3